UK-based online investment service Wealthify announced last week it has become a wholly-owned, but independently run, subsidiary within insurance and pensions giant, Aviva Group.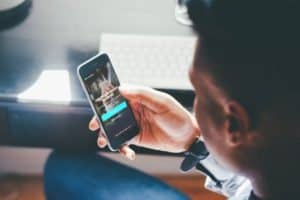 Launched in 2016, Wealthify states it is investing made simple and it is on a mission to democratize investing by making it easy and affordable for everyone.
"Using our digital savings & investments app and website, anyone can become an investor in minutes, no matter what your level of knowledge or experience. Wealthify builds you an investment plan or ISA and manages it for you every day. You can start with as little as £1 and access it any time you need to. We use technology to keep costs down, which we pass onto customers through lower fees."
The company was backed with a significant investment from Aviva in October 2017. The company noted that in 2018 it became majority-owned by Aviva and this transaction contained the option for the founders to sell their remaining shares to Aviva. 
As part of the acquisition, Andrew Russell has been appointed as Wealthify's new CEO. Russell has notably worked for Aviva for eleven years and has more than 20 years of experience in financial services. Co-founder and CEO, Richard Theo, has already left the company and Richard Avery-Wright will stand down as Chairman and member of the Investment Committee. Michelle Pearce-Burke continues with the business in her post as Chief Investment Officer and Chief Operating Officer. The company added:
"We'd like to take this opportunity to thank Richard Theo and we wish him every success in his future endeavours. Richard has played a major part in making Wealthify the successful company it is today. His vision and hard work have had a big impact on the Fintech scene, especially here in Wales, and he has helped transform the way people can access easy and affordable investing."