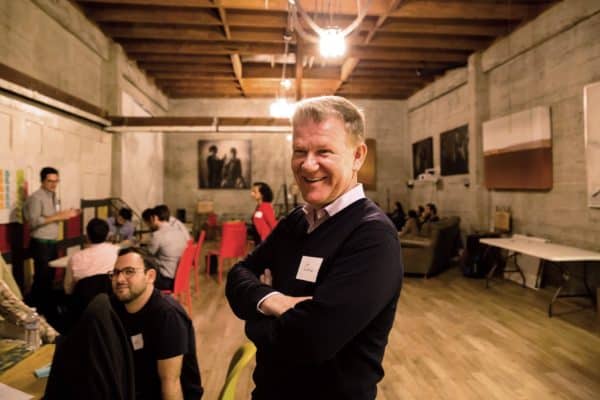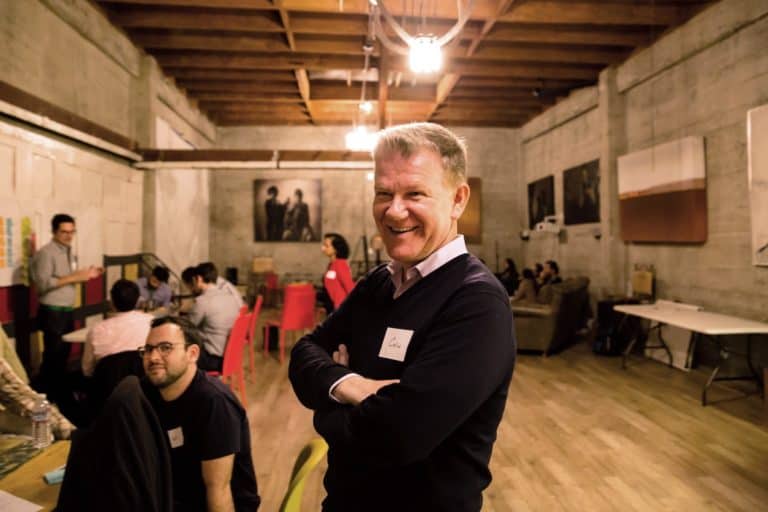 Varo Money, Inc. has been granted its national bank charter from the Office of the Comptroller of the Currency (OCC) and secured regulatory approvals from the FDIC and Federal Reserve to open Varo Bank N.A. This represents the first consumer Fintech in the US to be granted a national charter with the accomplishment being described as a seminal event in the world of financial services. While there are other digital banks in operation most continue to operate in partnership with a chartered bank – a type of necessary regulatory arbitrage. Some have acquired an entity that holds a charter but Varo is truly the first Fintech to go through the entire process.
While in some other international jurisdictions the process to become a digital bank has been clarified and facilitated – usually because policymakers see the benefit in enabling digital-only banks, the procedure for a Fintech to receive a bank charter in the US remains a Herculean task and something traditional banks have lobbied against. The odyssey to gain a national bank charter has taken Varo money years to accomplish. Varo has previously shared that they are proud to have gone through this difficult process, "it makes us a stronger institution for our customers and safeguards the entire financial system in the US."
Colin Walsh, founder and CEO of Varo Bank, told Crowdfund Insider:
"The national bank charter is truly a historic milestone.  Varo will be a digital bank with a sustainable, strong business model with the economics that support serving the hardworking everyday Americans that have been overlooked and overcharged for too long."
Later today, there will be a formal signing ceremony taking place at the Varo offices that will involve a virtual appearance by acting Comptroller of the Currency Brian P. Brooks, a public official that has extensive experience in the Fintech sector.
By receiving a national bank charter Varo may directly service consumer banking needs minus the costly presence of brick and mortar branches – a part of traditional banks that are in the process of being reduced due to the lack of need. In the past, Varo has pointed out that traditional banks spend $0.60 out of each $1 maintaining overhead – a cost that Varo Bank can avoid.
Walsh issued the following statement in a release:
"This is a thrilling milestone for Varo, as the bank charter has been a core part of Varo's disruptive vision from the very beginning. 2020 has been challenging for many of us across the country and has highlighted, once again, how the traditional financial system is not meeting the needs of hardworking, everyday Americans. The ability to operate as a full-service national bank gives Varo more freedom to deliver the kind of innovation and allyship that many Americans have never had from their bank before. We are excited to lead a new wave of financial inclusion by offering fair, transparent, intelligent, and comprehensive financial services to all."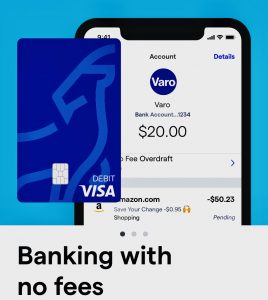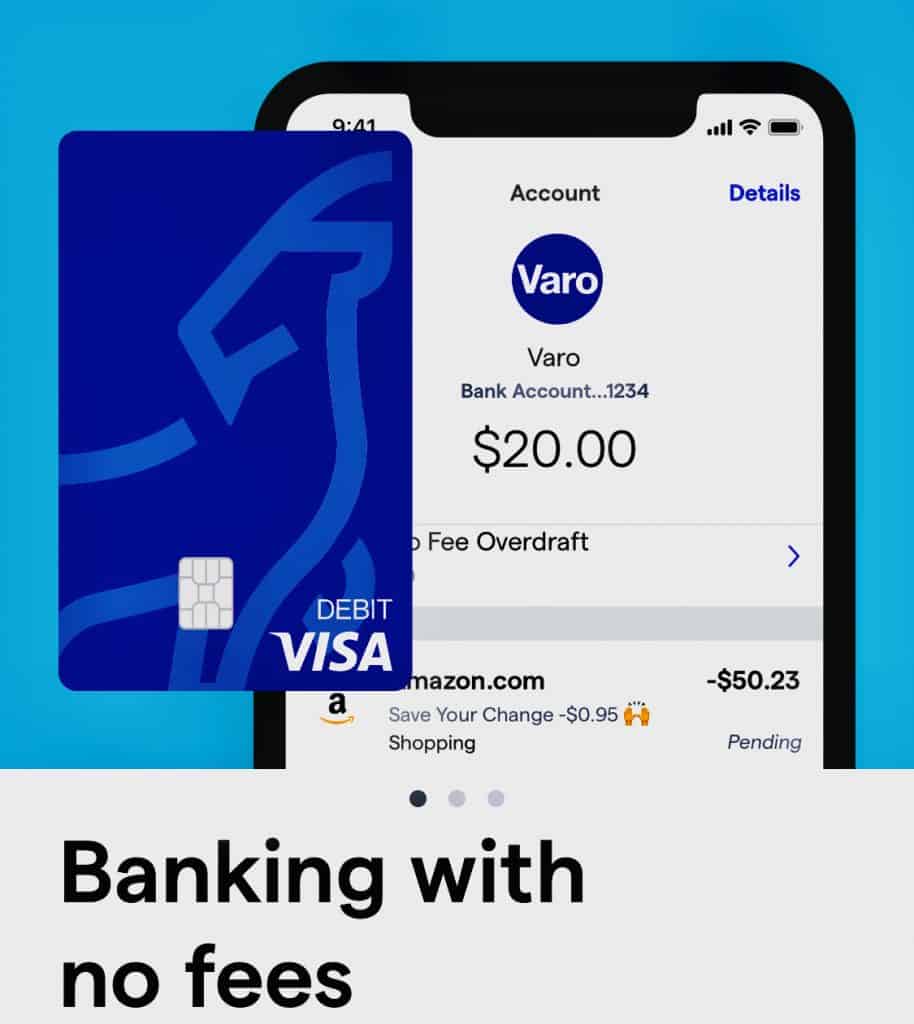 Varo launched digital banking services in July 2017 by piggy-backing on another firm's bank charter – workable but not optimal. Varo says it quickly found product market fit providing a range of premium banking products in partnership with The Bancorp Bank.
An interview with Walsh from several weeks ago clarified Varo's goal of becoming the primary bank account of their users. Walsh explained that US consumers are focused on high fees from traditional banks for everyday transactional banking – account maintenance fees, minimum balance fees, overdraft fees – that add up to hundreds of dollars per year for the average customer.
Varo offers banking and savings accounts with no minimum balance requirement and no monthly account fees, as well as fee-free ATM withdrawals through a network of more than 55,000 Allpoint ATMs worldwide. Additionally, there is no overdraft fee – up to a certain amount.
Varo Bank now intends to expand its services targeting a broader set of customer needs including "financial resiliency, affordable access to credit, and easier management of volatile cash flows."
Comptroller Brooks, a federal appointee who has embraced the benefits of Fintech, said that Varo receiving a national charter marks an "evolution in banking and a new generation of banks, born from innovation and built on technology intended to empower consumers and businesses."
"Each national bank charter granted by the Office of the Comptroller of the Currency signifies the bank has survived our rigorous vetting and meets the standards and qualifications necessary for it to operate across the country under a single, uniform regulatory framework. Issuing national bank charters began under President Lincoln and is a responsibility that we do not take lightly," stated Brooks. "I congratulate Varo founder Colin Walsh and all the people behind Varo Bank N.A. on this important occasion, and I wish them great success in meeting banking and financial needs of their community and customers."
Varo notes that the COVID-19 crisis has highlighted the need for digital financial services and, in particular, "exposed the weaknesses of traditional banking systems." Varo states that old finance was "slow to meet consumer demands for a faster, more efficient, and safer way to bank."
Varo addressed the challenge of COVID by providing early access to stimulus deposits and prioritizing processing electronic and paper check Treasury payments and unemployment relief funds. Varo also increased both deposit and ATM limits.
Regarding competition from traditional banks – corporations that are trying to rapidly evolve and adapt, Walsh has shared his opinion in the past that "some will succeed in executing this transformation – but it will be very expensive and it will be slow."
"It's a classic innovators' dilemma – it's not just the cost and complexity of adapting to new technology, it's also the challenge of shifting the entire business model which is predicated on physical distribution," said Walsh.
Bono, co-founder of The Rise Fund, lead singer of U2, and an investor in Varo, issued the following statement on the news:
"We created The Rise Fund to back paradigm-shifting entrepreneurs and ideas and that's what we see in Colin and the Varo team. Their focus on expanding access to affordable, accessible digital banking is one small, but important step in the bigger mandate to remove the barriers to banking and other financial tools that are too often too difficult, or expensive, for everyone to access."
This past June, CI  reported the Varo Money closed on a significant $241 million Series D funding round.