Moka, an Intelligent Recruitment Management System, Completes 100-million-yuan Series B+ Financing
Moka, a provider of intelligent recruitment management solutions, has completed a Series B+ round of financing of more than 100 million yuan led by a well-known venture capital fund.
Up to now, Moka's B round of financing has exceeded 300 million yuan. The B+ financing will still be used for team building, product innovation and business development.
Founded in 2015, Moka provides a better user experience for medium and large companies that want to improve recruitment management efficiency and practice advanced management concepts. As of the end of June 2020, Moka has served more than 700 corporate customers, including Xiaomi, 360 Group, Didi, Burger King, Watsons, Fresh Hema, Trendy Group, China Pacific Insurance (Group) Co. Ltd. (CPIC), and Beijing Capital. According to incomplete statistics, the Moka recruitment management system can reduce the time cost of corporate recruitment by 40%, reduce recruitment expenditure by 32%, increase recruitment speed by 51%, and effectively enhance the employer brand of the company. (Source: WeiyangX)
Digital RMB will be Piloted in Qualified Regions Such as Beijing-Tianjin-Hebei and Yangtze River Delta
On August 14th, China's Ministry of Commerce issued a notice on the issuance of the plan for comprehensively deepening the innovative development of service trade. According to the document, China will launch a digital currency pilot program in some "qualified regions" including Beijing-Tianjin-Hebei, Yangtze River Delta, Greater Bay Area around the Pearl River Delta, and some cities in Midwestern China with policy support from PBC.  (Source: MOFCOM)
ByteDance Reportedly Will Enter the Financial Market in Hong Kong
ByteDance is actively planning to enter the Hong Kong financial market. As shown by the Trade Mark Search of HKIPD, ByteDance has applied for the trademark "Squirrel Securities" in December last year. The application is under "examined" status. The business scope of the application includes "computerized financial information services, stock trading, securities services, and stock exchange quotations. ".
According to people familiar with the matter, ByteDance has obtained the license but will not officially launch its online stock brokerage business soon. As of press time, ByteDance has not commented on the above news. (Source:The Paper)
Tesla Establishes an Insurance Brokerage in China
According to the National Enterprise Credit Information Publicity System of China, Tesla Motors Hong Kong Ltd has established an insurance brokerage in the China (Shanghai) Pilot Free Trade Zone (SHFTZ) on August 6th. Registered capital for Tesla Insurance Brokers Co., Ltd is ¥50M. Approvals from China's insurance regulatory authorities are still needed before the new entity start to operate. (Source: National Business Daily)
China Everbright Bank Receives Approval for Consumer Finance Operation in Beijing
On August 10th, China Everbright Bank announced that it had received approval from CBIRC (Beijing Office) to conduct consumer finance business (e.g. personal consumer loans) in Beijing.
The registered capital of Beijing Everbright Consumer Finance Limited Company is ¥1B. As of now, a total of 27 licensed consumer finance companies have opened operations across the country, including emerging tech/fintech companies like Xiaomi and Ping An who had joined the group this year. (Source: cls.cn)
---
The above is a weekly synopsis of the biggest stories on Fintech in China provided by WeiyangX, part of Tsinghua University, in partnership with Crowdfund Insider.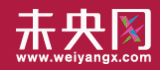 WeiyangX is the most influential website focusing on Fintech in China. The site covers the latest news, industry data analysis, business practices, and in-depth Fintech cases in Fintech. WeiyangX is incubated by Fintech Lab. Founded by Tsinghua University's People's Bank of China (PBC) School of Finance in 2012, the Fintech Lab is the first and leading research entity dedicated to leading best practices, promoting interdisciplinary innovation, and encouraging entrepreneurship in the field of fintech through scientific research and innovative project incubation.

Sponsored Links by DQ Promote