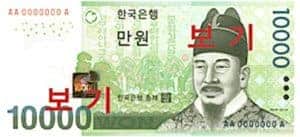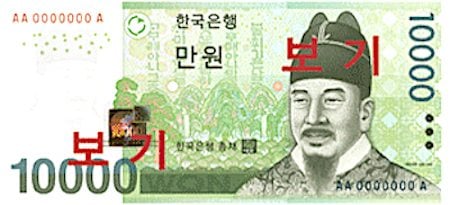 The Bank of Korea (BOK), the reserve bank of the Republic of Korea and issuer of South Korean won, is reportedly planning to issue and circulate a central bank digital currency (CBDC) by next year.
As first reported by the Korean Times, the BOK will be assessing whether its CBDC may be successfully or effectively used by local businesses and individuals for everyday transactions. The digital currency testing is being conducted after two years of ongoing research and development (R&D) performed by the BOK.
The South Korean reserve bank stated that the virtual currency experiment aims to determine whether the new form of digital payments can effectively replace cash or more traditional forms of settling transactions. The BOK's virtual currency research team is planning to deploy the servers needed to conduct testing.
A BOK representative confirmed:
"We will create a virtual environment by using blockchain technology and test whether our CBDC can be used for real-world transactions. The CBDC will be issued and circulated in the virtual world and we are going to test a number of transaction scenarios under a variety of circumstances."
The representative added:
"For now, the BOK does not have any plans to partner with any private companies over the test, and this will be carried out on our own."
The Korean reserve bank noted that it's currently in the analysis stage of the initiative. The institution explained that it's CBDC pilot is part of a three-step process (with analysis being the second stage). The virtual issuance and circulation of the bank's digital currency will be part of the final phase that's planned to begin at some point in 2021.

The BOK had finalized the first-phase review of the initiative in July 2020. The bank is now focused on developing a CBDC system architecture with the help of a consulting partner firm.

China appears to have taken the lead when it comes to developing a CBDC. The country, which is home to around 1.5 billion people and has the world's second-largest economy, recently revealed that its Digital Currencey Electronic Payment (DCEP) system (the pilot version) has already processed hundreds of millions of dollars in transactions with many consumers creating new wallets or accounts.

Sponsored Links by DQ Promote