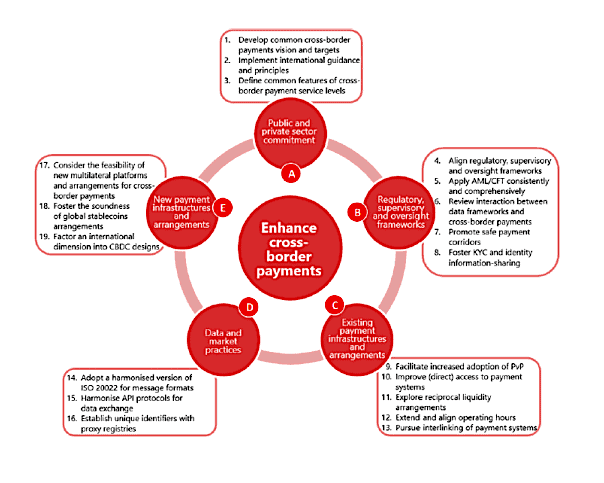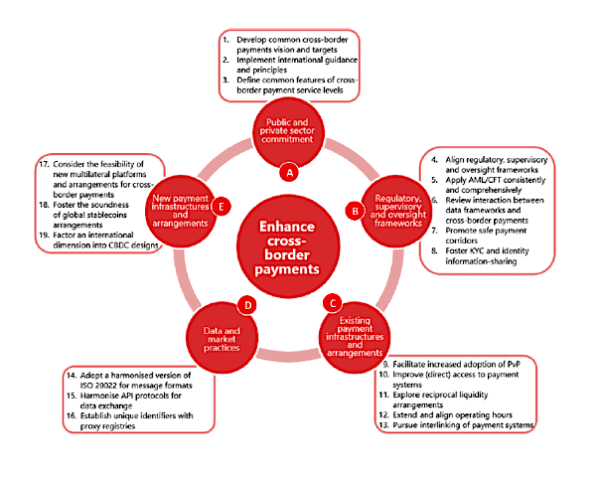 A speech delivered today by Victoria Cleland, Executive Director, Banking, Payments, and Innovation at the Bank of England, tackled the topic of faster payments and cross-border transfers. Cleland highlighted the three-stage process to advance cross border payments being pursued at the international level and then shared the "building blocks" that will enable progress.
Many jurisdictions are looking to remove friction and affiliated cost out of the payments system – something that has grown in relevance as the shift away from physical cash has accelerated during COVID-19. Cross border payments is a growing segment of transfers with an estimated $150 trillion being completed in 2017 – a number that is expected to grow to $250 trillion in 2027, according to Cleland, so it is massive.
Cleland noted that the Bank of England is making progress in the Real Time Gross Settlement (RTGS) service Renewal Programme – a project that has been in process for some time now. This includes non-bank payment service providers and expects to enable new payment infrastructures like blockchain or distributed ledger technology (DLT).
Regarding a building block that is exploratory in nature and "longer-term," Cleland mentions central bank digital currency:
"… It includes assessing the potential for innovative new propositions such as central bank issued digital currencies (CBDCs), privately issued stablecoins and areas that are even less developed such as multilateral payment platforms. These innovations are still in their infancy on a domestic, let alone global, level. But if in time they are introduced, it is really important to consider the possible cross-border benefits they could bring. Importantly, real progress can only be made in these building blocks if work on the earlier building blocks has delivered. Issues around operating hours, AML checks and messaging harmonisation to name but a few will be relevant for these more far-reaching innovations."
The comments come following the recent news that the European Central Bank is formally pursuing a digital euro – one that may, or may not, enter into circulation.
The speech by Cleland is available below.
---
Bank of England cross-border-payments-innovating-in-a-changing-world-speech-by-victoria-cleland

---
Sponsored Links by DQ Promote