Insurtech Platform Nanyan Information Technology Secures 250-million-yuan Series C Round of Financing
On October 14th, Chinese Insurtech platform Nanyan Information Technology (hereinafter referred to as "Nanyan") announced that it had secured 250 million yuan in a Series C round of financing. The investment was led by Cenova Ventures, with participation from SIG China and Bluerun Ventures. Nanyan plans to use the fresh proceeds to integrate diversified healthcare resources through M&A, develop more competitive insurance products, and build a Chinese version of HMO (Health Maintenance Organization. Established in 2015, Nanyan position itself as a global insurance technology company to provide insurance companies, reinsurers, and insurance intermediaries with comprehensive solutions for the entire business process from product, sales, management to claims, TPA, and health services. (
Source: 36Kr)
Asian Games 2022 Will Issue Tickets on a Blockchain Network
On October 14th, organizers of 19th Asian Games and 4th Asian Para Games signed a deal with Damai, an online ticketing platform. Tickets for the events held in Hangzhou will go on sale in 2021 and will all be issued on a blockchain network. Such innovation will make it easier and more efficient for verification, solving the problem of counterfeit tickets. (Source: ecns.com)
The People's Bank of China Releases the "Analysis Report on China's Inclusive Financial Indicators (2019)"
On October 15th, the People's Bank of China (PBC) issued the "Analysis Report on China's Inclusive Finance Indicators (2019)". Over the past year, both the availability of financial services and the quality of financial services continue to improve.
For example:
the per capita possession of bank settlement accounts and bank cards has increased rapidly;
the ownership rate of active accounts has increased;
the penetration rate of electronic payments has continued to rise;
more than 80% of adults have used electronic payments;
digital channels are becoming more important in enhancing availability, while the number of bank branches, ATM machines, and POS machines per capita has declined.
(Source: cis.cn)
Ant Group's raise IPO valuation target to US$280 billion
According to the news on October 16th, due to the strong demand, Ant Group intends to raise its IPO valuation target to at least US$280 billion, which is at least 12% higher than the previous valuation target of US$250 billion.
It is reported that Ant Group's financing goal is to raise approximately US$35 billion. If market conditions permit, Ant Group is expected to make the world's largest IPO. The valuation of US$280 billion will be higher than that of Bank of America and three times that of Citigroup. The US$35 billion in financing will be higher than Saudi Aramco's previous US$29 billion. According to reports, Ant Group's IPO may be postponed, but Ant Group subsequently stated that the Shanghai and Hong Kong listing plans are making "steady progress" in obtaining the necessary regulatory approvals. (Source: iyiou)
---
The above is a weekly synopsis of the biggest stories on Fintech in China provided by WeiyangX, part of Tsinghua University, in partnership with Crowdfund Insider.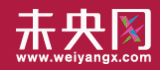 WeiyangX is the most influential website focusing on Fintech in China. The site covers the latest news, industry data analysis, business practices, and in-depth Fintech cases in Fintech. WeiyangX is incubated by Fintech Lab. Founded by Tsinghua University's People's Bank of China (PBC) School of Finance in 2012, the Fintech Lab is the first and leading research entity dedicated to leading best practices, promoting interdisciplinary innovation, and encouraging entrepreneurship in the field of fintech through scientific research and innovative project incubation.

Sponsored Links by DQ Promote