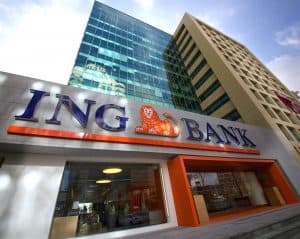 ING Bank, which is part of the ING Group (AMS: INGA), a Dutch multinational banking and financial services corporation headquartered in Amsterdam, has confirmed that it will continue supporting startups focused on Fintech solutions. ING and the United Nations Children's Fund (UNICEF) will be working with financial technology providers to empower young people, children, and families.
ING and UNICEF will be supporting the "Fintech for Impact" project (which was introduced in 2019). Both organizations have selected five startups that will be receiving equity-free investments. They will also receive technical and business mentorship guidance.
Hans Sicat, the ING Philippines country manager, noted that the bank's partnership with UNICEF would help with developing practical Fintech solutions. Startups would be able to get the financial assistance they need through equity-free investment. They can also take advantage of mentoring opportunities.
Sicat added:
"Financial services have been expanding quickly. Governments are also pushing for greater inclusivity in financial services including families and young people. Digital financial platforms allow for wider financial services, while providing social protection."
As reported by local news outlet Philstar, the investments will be supporting open-source Fintech solutions that are focused on improving the lives of people living in the Philippines.

The five startups chosen include Agrabah, which aims to connect local farmers and fisherfolk directly to buyers and loans. This should ensure that they have more autonomy and can also help their families with improving their financial resiliency. BeamAndGo has also been chosen for the program. It's a company that offers a remittance-based platform to assist migrant workers. Educ4All, which aims to connect students to educational loans, has been chosen as well.

Other program participants include Reach52 which offers economical options for microinsurance, healthcare and health products to rural communities in the Philippines. The company also offers job opportunities to women. Saphron has also been chosen to receive assistance through ING's and UNICEF's program. The company helps grassroots microinsurance agents to collect accurate data.

Oyunsaikhan Dendevnorov, UNICEF Philippines Representative, revealed that more than 9 million children in the country are currently living below the poverty line. Dendevnorov confirmed that the situation has become even worse due to the challenges created by the COVID-19 pandemic.

Sponsored