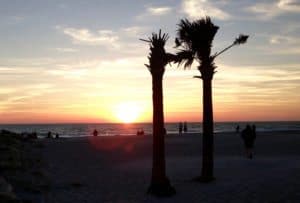 Financial advisor Mac Gardner aims to promote Fintech-focused competition so that more consumers are able to interact with financial literacy apps. There's a new technology-related track in the financial planning curriculum being offered at the University of South Florida.
The Fintech Bullpen, a Fintech competition for college students in the computer programming and financial planning tracks (who are enrolled at the University of South Florida), was unable to attract any USF students. However, the initiative appears to have inspired the launch of a Fintech "bootcamp" which is part of the curriculum for the institution's financial planning programs.
The first competition, which took place in April 2020, was focused on developing a financial literacy app for kids and was based on a children's book, The Four Money Bears, which has been authored by Mac Gardner, a financial planner currently working at Suncoast Credit Union in Tampa, Fla., which is an affiliate of CUNA Brokerage Services.
eMoney, a financial planning solution provider, is offering a $3,000 award for the competition winner. The company has invited participants to its annual conference, the eMoney Summit 2020 (which will take place virtually this year because of the Coronavirus outbreak). Participants will be voting for the winners among the 40 different contest entrants.
The competition managed to attract participants from several other academic institutions and includes young business owners in the area through the involvement of Tampa's Synapse Florida, a non-profit entity that promotes tech projects in southern Florida.
As reported by Wealth Management, the competition didn't include student teams from USF, as the contest was overshadowed due to COVID, which prevented many people from taking part in the event, according to Bob Tiller, who works as the Raymond James financial director of the Personal Financial Planning Program at the school. At first, the competition had been scheduled over a 4-month period but has now been extended over an 8-month timeframe.
The competition led the school to acknowledge and recognize the need to introduce a Fintech-focused track to its financial planning curriculum. This program will aim to teach students about the latest tech that's available to financial planners. The school realized that there's "a need for me to add to my program, the financial planning and wealth management program, a technology bootcamp," Tiller noted.
He added:
"Mac's intent was not merely to get a new app for his book, it was to spawn a new direction and I think that this is going to lend in that effort. We want these students to be very ready for the work world when they get out. And financial technology continues to expand at such a pace that those who utilize it are going to succeed at business and those who don't are going to have some challenges."
Conference participants reportedly awarded first place to Xennial Digital, a Miami-headquartered firm managed by Douglas Fajardo that uses virtual reality to create educational materials for kids.