The United Kingdom and the European Union have reached a trade deal just in time for Christmas.
The UK government said they have agreed on a zero tariff-free trade deal including a commitment to maintaining high labor, environment, and climate standards without giving the EU any say over our rules.
The government added that they may now take full advantage of the fantastic opportunities available to us as an independent trading nation, striking trade deals with other partners around the world – perhaps a tip in the direction of a US-UK deal.
The United Kingdom has agreed a Free Trade Agreement with the European Union.

See what this deal means for you ⬇️ pic.twitter.com/x4DetmQqcO

— UK Prime Minister (@10DowningStreet) December 24, 2020
Prime Minister Boris Johnson declared victory in the arduous negotiations simply stating a deal is done.
The deal is done. pic.twitter.com/zzhvxOSeWz

— Boris Johnson (@BorisJohnson) December 24, 2020
The UK Federation of Small Businesses (FSB) National Chairman Mike Cherry issued a comment on the news of a deal:
"After such a torrid year, and during such a disrupted festive trading season, it's a huge relief to see negotiators finally strike a deal.  The work of looking through the detail of the agreement to map out exactly what it means for the small firms that make-up 99% of our business community now begins. As well as going through the terms of access to each other's markets, we are keen to see the Small Business Chapter that we have championed and encouraged both sides to include. What we need from here is tangible, targeted support, including £3,000 transition vouchers that small firms can spend on the training and advice required to navigate a new trading relationship with our biggest export market."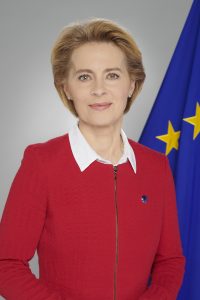 European Commission President Ursula von der Leyen stated:
"We have, finally, found an agreement.  It was a long and winding road. But we have got a good deal to show for it.  It is fair and balanced. And it is the right and responsible thing to do for both sides."
The agreement covers not just trade in goods and services, but also a broad range of other areas, such as investment, competition, state aid, tax transparency, air and road transport, energy and sustainability, fisheries, data protection, and social security coordination. The agreement is said to provide for zero tariffs and zero quotas on all goods that comply with the appropriate rules of origin.
Of note, there will be no more mutual recognition of professional qualifications. UK financial services firms will lose their financial services passports.
A document created by the Commission outlining the major changes is embedded below.
---