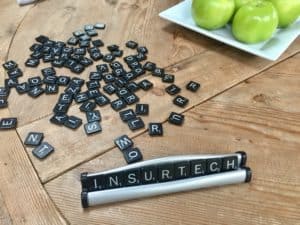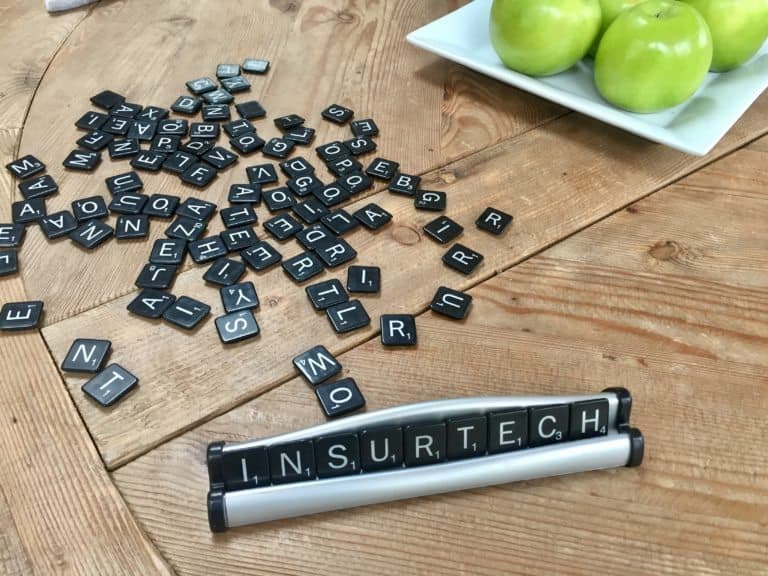 Insurtech.Rocks, a management and digital consulting firm focused on Switzerland's insurance sector, has published its Swiss Insurtech Map for 2020. It features 20 insurance technology startups.
Here are the 20 Insurtechs to look out for as we head into 2021:
Insurtech firm Anivo offers insurance providers, banking institutions, telecommunications providers, and ecosystems a tech platform for rapid market introduction and efficient distribution of new insurance products and services.
B3i is committed to developing a better insurance sector by establishing proper standards, protocols, and network infrastructure in order to remove friction in risk transfer. B3i's shareholders believe that the latest technologies can offer better and faster access to insurance packages and services.
Creadi is "rethinking Insurance."
The company states:
"Our small team in Basel [is] working … to make … pensions accessible and understandable for everyone. At the end of 2016, Pax Holding founded its subsidiary Creadi. From 2017 to 2019 we operated a marketplace for insurance under Simpego. After two exciting years, we … decided to focus entirely on pensions."
Dextra is an online insurance provider. After the successful launch of Dextra legal protection insurance, Dextra Versicherungen AG was founded in 2017, which provides automobile insurance.

EmmaLife is a brand of Creadi AG. As an independent Insurtech startup from Pax Holding in Basel and true to its goal of "Rethinking Insurance," the company aims to be a part of the digital future of insurance.

esurance offers a digital insurance platform with specific industry solutions for SMEs, the self-employed and startups. As a broker, esurance is focused on making insurance simple, transparent and digital.

i-surance is a white-label platform that offers innovative insurance protection, regardless of the segment. The company's goal is to strengthen its core business and customer experience and to contribute to its steadily growing sales.

iptiQ is transforming the way consumers buy insurance with a unique digital insurance engine that incorporates the latest technology with world-class underwriting capabilities.

kasko2go AG is an innovative provider of insurance solutions that aims to promote a safe driving culture in society. Thanks to specially developed AI and telematic big data assessments with Pay-As-You-Drive and Pay- How-You-Drive models, kasko2go AG reduces insurance premiums by up to 50%.

Lings offers "on-demand" insurance policies. Items such as camera equipment, bicycles, laptops, smartphones, or drones. These items may be insured with a "single click."

The Knip App – a digital insurance broker (was discontinued on July 9, 2020).

ONE is a digital insurer that reportedly settles 60% of all claims in "real-time." ONE uses new technologies like AI, OCR, picture recognition, natural language processing (NLP) to enhance its processes.

Paladino Insurtech is an end-to-end insurance service provider enabling insurers and new players to manage all insurance processes centrally, automatically and digitally.

SafeSide Life AG, a Swiss-based digital life insurance platform provider, aims to simplify the process of purchasing life insurance without compromising user experience.

Spearheads Telematics solutions allow Automotive Insurances as well as Fleet, Leasing and Car Rental Companies to leave behind the limitations of today's analog and inefficient First Notification of Loss and claims handling processes, and enable them to progress to a digital, automated and smart Claims and Vehicle Life-Cycle Management 4.0.

Steonetep is a Swiss-based insurtech that is changing how insurance is delivered in emerging markets.

TONI Digital is breaking up the traditional insurance value chain and working together with proven partners in producing a value network. They focus on lean, simple and automated processes for everyone – end customer, partner and internal systems.

Veezoo is a spin-off from ETH Zurich that was founded in 2016 with the goal to empower every employee with data-driven decisions (Insurance + Artificial Intelligence = Veezoo).

VIAC claims its insurance solutions have been optimized down to the smallest detail. They are offering a way for people to protect themselves during their retirement.

The wefox platform connects insurance companies to brokers that manage and offer consulting to their clients in an all-digital environment. wefox features over 300 insurance companies on the marketplace and serves more than 450.000 consumers (predominantly across German speaking countries).

Sponsored Links by DQ Promote