WeBank Reduces Upper Limit of Microloan to ¥200,000
WeBank, the Tencent-backed digital bank, announced that it would reduce the upper limit of its microloan product (Weilidai) from ¥300,000 to ¥200,000 from December 26th.
According to WeBank, the reduction was a response to the "Commercial Bank Online Loan Management Provisional Measures" issued and implemented by China Banking and Insurance Regulatory Commission (CBIRC). In fact, multiple banks in China had already lower the limit for loans via the online channels right before WeBank made the move. (Source: cls.cn)
Insurance Information and Intelligent Decision-Making Platform Baoxianchacha Completes Pre-A Round of Financing
Insurtech platform Baoxianchacha ("保险查查") announced the completion of Pre-A found of financing. Founded in 2019, Baoxianchacha has developed into a world leading insurance information intelligent decision-making platform with over 80 million users.
The insurance product information provided by the platform covers more than 100,000 online/offline insurance products from 200 insurance companies worldwide which could be accessed via multiple filter patterns. In addition, the platform also uses AI tools to help users compare products, conduct insurance planning and management, and learn more about insurance through online communities.
It is reported that this round of financing will be mainly used for product improvement and the R&D of AI recommendation engines to further improve the transparency of the insurance industry. On April 2nd, Baoxianchacha has completed a 10 million angel-round financing. (Source: lieyun)
Chinese Financial Regulators to have Regulatory Talk with Ant Group
On December 24th, according to a press release issued by the People's Bank of China, The People's Bank of China, the China Banking and Insurance Regulatory Commission, the China Securities Regulatory Commission, and the State Administration of Foreign Exchange will hold a regulatory talk with Ant Group in the coming days. The talk is to urge and guide Ant Group to follow market-driven and law-based principles, implement the requirements of financial supervision, fair competition and consumer protection, and ensure the regulated operation and development of its financial business. (Source: PBC)
 China's Ministry of Industry and Information Technology to Carry Out Special Actions to Help the Elderly and Disadvantaged Better Use the Internet
On December 25th, the Ministry of Industry and Information Technology held a press conference. Liu Liehong, Vice Minister of the Ministry, announced that a series of actions will be carried out next year to improve the accessibility and feasibility of internet & intelligent services for the elderly and disadvantaged.
The plan pointed out that Internet companies should launch more products with features such as large fonts, large icons, and high-contrast characters, and encourage more companies to introduce simple and easy-to-operate interface modes to achieve one-click operation. Besides, platforms may improve their dialect recognition capabilities in products designing to facilitate the use of smart devices by elderly people who do not speak Mandarin. The first batch of apps for the barrier-free transformation include Tencent News, Weibo, QQ, WeChat, Taobao, Didi Chuxing, and Alipay. (Source: BJNEWS)
---
The above is a weekly synopsis of the biggest stories on Fintech in China provided by WeiyangX, part of Tsinghua University, in partnership with Crowdfund Insider.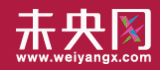 WeiyangX is the most influential website focusing on Fintech in China. The site covers the latest news, industry data analysis, business practices, and in-depth Fintech cases in Fintech. WeiyangX is incubated by Fintech Lab. Founded by Tsinghua University's People's Bank of China (PBC) School of Finance in 2012, the Fintech Lab is the first and leading research entity dedicated to leading best practices, promoting interdisciplinary innovation, and encouraging entrepreneurship in the field of fintech through scientific research and innovative project incubation.

Sponsored Links by DQ Promote