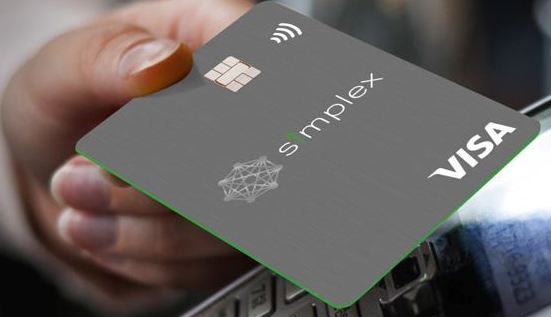 Simplex, an EU-licensed financial institution that provides the fiat infrastructure for the cryptocurrency industry, announced on Tuesday it has approved for principal membership to the Visa network. According to Simplex, the approval represents a "pivotal" move-in enabling digital currency users the ability to access their funds for everyday use.
"Through its principal membership, Simplex will be able to offer new solutions to the complex limitations users of digital currency face when trying to withdraw cryptocurrencies from their preferred vendor. As a principal member of the Visa network and licensed financial institution, Simplex will be able to directly issue debit cards to partners' users, offering convenience, reduced costs, and faster transactions across their entire partner network."
Simplex CEO and founder, Nimrod Lehavi, shared more details about the approval by stating:
"Visa has been a valued component of the Simplex solution since we began our journey seven years ago, enabling people throughout the world to easily purchase cryptocurrency using their Visa cards. Today, Simplex is provisionally approved for principal membership to the Visa network.  Our vision is to help create a world in which all currencies are accessible, regardless of where you are. This collaboration is a huge leap forward to enabling the world to have true financial freedom."
 Cuy Sheffield, Senior Director and Head of Cryptocurrency at Visa, concluded:
"For digital currencies to have utility as a medium of exchange, there needs to be convenient fiat on-ramps and off-ramps. We're excited to work with leading fintechs like Simplex who are helping to enable simple, secure, and compliant conversions between crypto and fiat and the ability to spend these funds at Visa's network of more than 60 million merchants."
Founded in 2014, Simplex processes credit card payments with a 100% zero chargeback guarantee. In case of a fraud chargeback, the company puts its money where its mouth and pay the merchant.
"Utilizing our cutting-edge proprietary fraud prevention solution and AI systems, Simplex blocks fraudulent users and allows legitimate ones to complete payments, thereby, increasing conversion rates and enabling merchants to focus on their own business growth."
Sponsored Links by DQ Promote