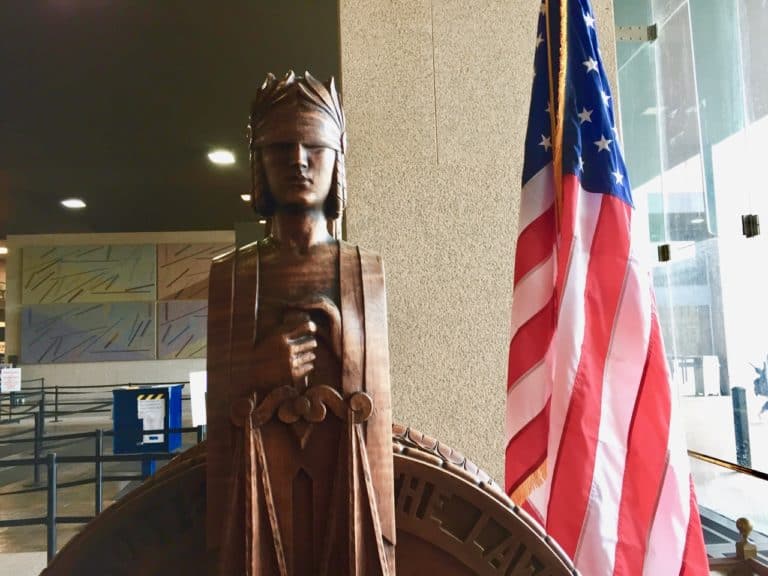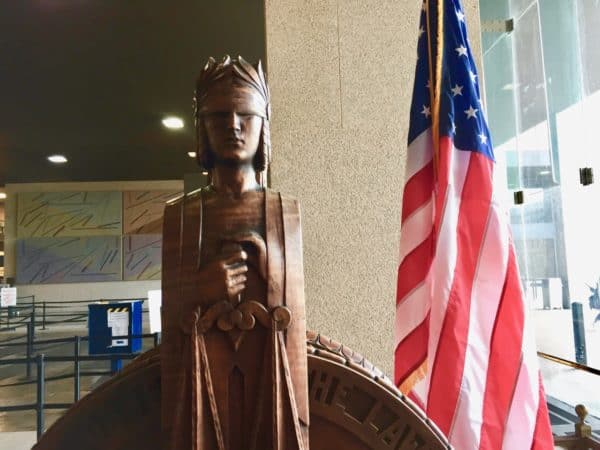 Arthur Hayes, the former CEO of digital currency derivatives exchange BitMEX, is reportedly holding discussions which would involve his surrender to US authorities as early as next month (April 2021).
As reported in October of last year, Hayes and several other senior managers at the Bitcoin Mercantile Exchange (BitMEX) were the target of an enforcement action filed by the Commodity Futures Trading Commission (CFTC).
According to the CFTC, a civil enforcement action had been filed in the U.S. District Court for the Southern District of New York charging five entities and three individuals that own and operate the BitMEX with operating an unregistered trading platform and violating multiple CFTC regulations, including failing to implement required anti-money laundering (AML) procedures.
Transcripts of a court teleconference (date February 16, 2021) now suggest that Hayes could finally be surrendering to US authorities in Hawaii on April 6, 2021. Hayes and his former colleagues have been accused of violating the Bank Secrecy Act by the US Department of Justice and CFTC as well.
The recent transcript contains the Assistant US Attorney Jessica Greenwood's statements which are addressed to the Judge presiding over the case. Greenwood noted that she has been holding discussions with Hayes about the planned voluntary surrender. At present, Hayes is residing in Singapore, with Greenwood confirming that Hayes would prefer to continue living outside the US. However, he may appear for scheduled proceedings in the US if the matter goes to court.
Greenwood added:
"We have discussed with counsel how to arrange for a voluntary surrender, and he has proposed appearing within the United States in Hawaii and having his initial appearance there and then, The idea would be that he would appear initially in Hawaii, then appear before your Honor remotely, and then he would continue to reside abroad with travel to the United States for appearances as needed and, of course, if there is a trial, that he would appear within the United States for that trial in New York."
Greenwood also confirmed that BitMEX co-owner Ben Delo plans to surrender in New York as well by the end of March 2021. But she clarified that they're presently in negotiations with the FBI and Border Patrol in order to acquire immigration authorization. This would allow the accused to travel to the US, even though Delo is facing a UK-enforced travelling ban.
Greenwood also mentioned that the other BitMEX co-owner Greg Dwyer has refused to surrender to authorities and extradition proceedings have reportedly been launched in order to bring him back from Bermuda.
Greenwood further noted:
"With respect to the remaining three defendants, … we've been in contact with counsel discussing the possibility of appearing. They've all made representations about for when and how they'll appear. We have no guarantees at this point that any of those things will happen."
BitMEX CTO, Samuel Reed, was taken into police custody in Massachusetts while the criminal charges were being brought against BitMEX this past October. Reed had been released from custody after posting a $5 million bond last year, with the defendant confirming his willingness to adhere to the applicable sentencing proceedings.
The presiding case judge had noted that it was not "reasonably possible" for a motion and trial to be scheduled at that time, however, the judge had later scheduled a follow-up conference for May of this year.
Notably, BitMEX CEO Arthur Hayes had published an article in February 2021  in which he demanded a boycott of traditional financial services following the GameStop market pump that had been coordinated via Reddit in January of this year.
Black is back. My opening salvo for 2021 just dropped called Walkaway, I look forward to reengaging with everyone via fortnightly publications. It's a #bitcoin bull market, if you mess with the bull you get the horns. https://t.co/iiJ65oAxeQ pic.twitter.com/frJ1L15kJt

— Arthur Hayes (@CryptoHayes) February 18, 2021
Pavel Pogodin, an attorney representing ex- BitMEX platform users who are now suing the platform, stated:
"We are trying to achieve compensation for victims of various nefarious acts that took place on that exchange for years. We are confident that justice will prevail." 
Latest BitMEX news: Arthur Hayes is expected to surrender to US in Hawaii on April 6. Greg Dwyer declined to surrender and US launched extradition proceedings for him from Bermuda. Ben Delo will surrender in NY before end of March.

— Pavel Pogodin, Esq. (@ppogodin) March 3, 2021
100x Group, the parent company of BitMEX, and the US Attorney's Office for the Southern District of New York have not yet provided updated comments on the matter.

Despite these serious issues, BitMEX is still one of the most active crypto exchanges for derivatives trading. Nomics data shows that the exchange recorded more than $127 billion in volume during the past month, which is notably twice as much as US-headquartered Kraken and just as much (almost) as Coinbase Pro.

Sponsored Links by DQ Promote