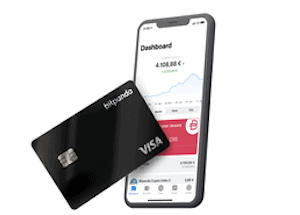 Digital investment platform Bitpanda has raised $170 million in a Series B funding giving the company a $1.2 billion valuation making it Austria's first unicorn. The Vienna-based company says the round is one of the largest Series B investments ever in Europe. The round was led by Valar Ventures, with participation from the partners of DST Global.
It was just 6 months ago that Bitpanda raised $52 million in a Series A round and since that time its number of users have jumped from 1.3 million to over 2 million users.
In a note received by CI, Bitpanda said it "plans to continue fearlessly entering new European markets and scaling its offering sustainably."
Bitpanda also said it has increased profits with the revenue in the first two months of 2021 surpassing the total revenue of 2020.
New products and features have been added by the Fintech and Bitpanda recently released its first physical product, the Bitpanda Card, a debit card that allows you to spend your investments like cash, facilitated by Visa. Bitpanda holds a PSD2 payment service provider and has grown into a popular trading platform where users can currently trade Bitcoin, Ethereum, gold, and over 50 other digital assets.
Bitpanda notes that it acts in compliance with all applicable laws. Bitpanda GmbH is a registered digital assets service provider with the Austrian Financial Market Authority (FMA) under FM-GwG and with the French Autorité des marchés financiers (AMF) under PACTE law.
Bitpanda added that it was expanding beyond crypto offerings to other digital assets such as 24/7 trading in ETFs, fractional shares thus providing investors acces to a more diverse offering of investment operations. Bitpanda Stocks Beta is launching in April and expects to allow users to invest in stocks on Bitpanda from €1, commission-free and with "tight spreads."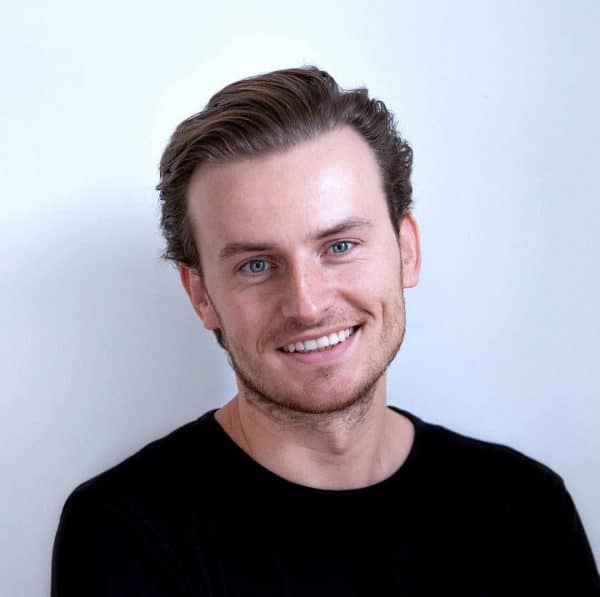 Eric Demuth, co-Founder and CEO of Bitpanda, stated:
"Becoming Austria's first unicorn is a great achievement, and I'm incredibly proud of the team for everything we have accomplished over the past few years. It is yet another endorsement in our vision to give everyone more access and greater control over their financial future, on their terms, no matter their financial means. Retail investors will soon be able to access an even larger range of digital assets, and we already have plans in place to bring our offer to several new markets. Our goal is to continue leading the digital investment revolution in Europe and to help people build the confidence and knowledge to be in charge of their financial future. Our partners and this round will enable us to do that, and more."
James Fitzgerald, Founding Partner of Valar Ventures, explained that since they joined the board last September, they have continued to be impressed with the work that the Bitpandateam are doing.
"One of the positive changes caused by the pandemic was an increased interest in personal finance, and Bitpanda's broad offer and commitment to demystifying investing for a new breed of retail investors means it is perfectly positioned to take advantage of the trend. With over 700,000 new users in just 6 months, we know that people want access to the platform, and we're excited to bring Bitpanda to every investor in Europe."
The addition of more traditional investments is a natural step and one that will challenge incumbents more effectively. By taking a forward-looking approach and providing what users demand, Bitpanda may be able to establish itself as a full-stack digital investment platform with modern features and services. In many ways, Bitpanda is emblematic of the ongoing digital transformation in financial services. Provide what users want not what they used to have and do it all in digital-first, mobile-friendly environment.
Bitpand already offers services in Spain, France, Poland, and Turkey and has plans to enter additional European markets during 2021.
Last year, Bitpanda established a tech hub in Krakow and there are plans to form tech hubs and offices in Madrid, Barcelona, London, Paris, and Berlin.
In a blog post, Bitpanda shared its intent to expand its team from its current 350 to around 600 employees.
Demuth gave credit to his team:
"Bitpanda is not just Paul, Christian, and me. We are also a team of over 350 people who don't just do a job but who also show ownership and share a common vision. 350 people who believe in the power of innovation and technical achievements. That is what connects us and is also the connection that we need to continue nourishing … Just as Bitpanda would not exist without its founders, Bitpanda could not exist without its team."
Sponsored