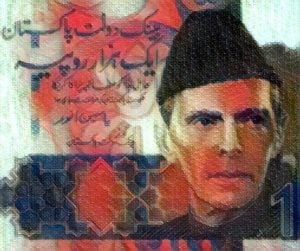 The State Bank of Pakistan (SBP), the nation's central bank, announced on Friday (March 26, 2021) that it has started working on a separate set of guidelines for virtual banks which will focus on "regional regulatory trends," according to a report from local sources.
As reported by Dawn News, the main objectives or goal of the draft document, called Digital Bank Regu­latory Framework, are to look into different ways to enable greater financial inclusion. The new virtual bank framework may also provide better credit access to the financially underserved, while offering an improved customer experience (CX) as well.
The SBP added that innovation in Pakistan's banking sector would be a focus area while supporting the development of a more inclusive digital ecosystem.
The suggested regulatory guidelines have now been shared with the nation's banking sector and they've been posted to the SBP's official website. The reserve bank is now seeking feedback on its newly proposed framework.
The SBP added that the latest framework has been released after reviewing global regulatory and industry best practices being carried out in 15 different countries where virtual banks or similar service providers are operating in some manner.
As explained by the Pakistani reserve bank, a virtual bank aims to serve clients mainly via digital channels without maintaining physical branch locations like traditional banking institutions. SBP said it aims to offer an appropriate set of guidelines for the operation and management of virtual banks in the country.
The reserve bank stated:
"This initiative is part of the SBP's comprehensive efforts to promote digital financial services in Pakistan including, Roshan Digital Accounts, Raast faster payment system and EMI licences and operation and other initiatives."
The suggested regulatory framework includes applicable guidelines for licensing, and supplementary regulations for virtual banks. The draft document from the SBP shares different types of digital bank licensing requirements, constitution models, minimum eligibility criteria and various competencies for company CEOs, directors, and sponsors.
This proposed framework aims to support market demand and key opportunities while ensuring the safety and soundness of Pakistan's evolving financial ecosystem.
Despite these initiatives to promote digital transactions, a report from local outlets reveals that "cash is still king" in Pakistan. It has now been about a year since the World Health Organization (WHO) confirmed that the Coronavirus is a pandemic. Now, a year into the COVID-19 pandemic, it seems that cash usage is still fairly high in Pakistan.
As reported by the Tribune, from March to June 2020, virtual payments across Pakistan surged due to nationwide lockdown measures. During this time, even people who weren't so tech-savvy began using digital payment methods to avoid the further spread of the virus.
However, a report from the SBP noted:
"Although cash on delivery remains the most preferred mode of payment, use of debit/credit cards and Interbank Fund Transfer (IBFT) has risen in both volume and value terms during this period, [but] the increasing trend of the already high level of cash penetration in the economy continues to undermine efforts to enhance the digital payments system infrastructure in the country."
Sponsored Links by DQ Promote