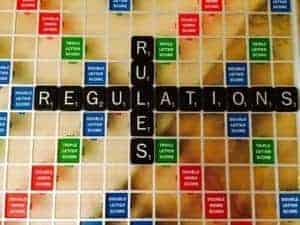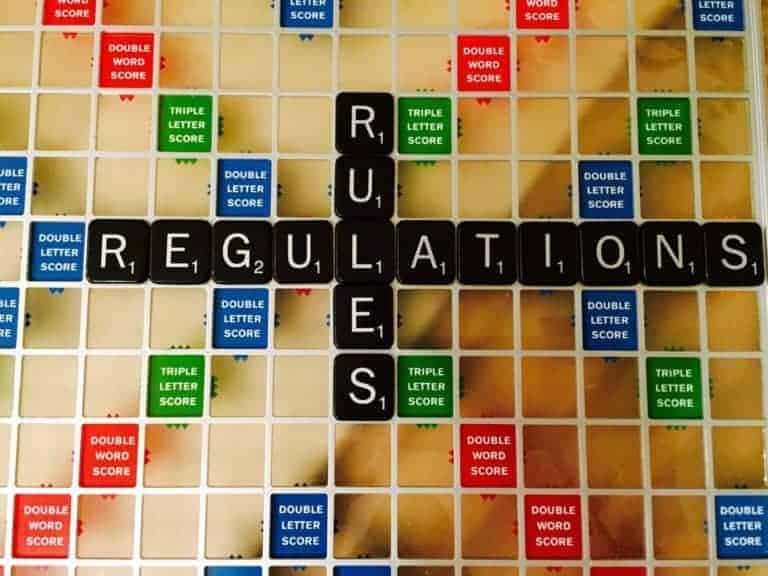 Melayna (Manning) Ingram, Director, Securities Product at Paxos, notes that regulation can "foster innovation," and it's simply a matter of perspective.
Ingram writes in a blog post that many tech firms are established with the "general" thesis that "something is broken and new technology can fix it." She adds that the thesis "guiding everything" at Paxos is that the infrastructure powering international financial systems is "inefficient" and "outdated." But the Paxos team thinks that new technology can "improve the system and make it more accessible."
Ingram reveals that Paxos is using technology to "fix how and when assets move – building solutions that reduce friction and increase accessibility for asset owners."
She adds:
"What's different about Paxos – as compared to other product-led technology companies – is that we're working in the long-established and highly regulated Securities industry. Many of the life-changing technology products the world relies on today created new markets – like social media for example. But stock markets have been around for hundreds of years and have strict rules governing their participants and operations."
Ingram also noted that people may think regulation "suffocates" or can stifle innovation in "well-established" or mature markets, however, that's "not the belief" at Paxos. She pointed out that when we're trying to develop a new product in an existing, "complex" market, regulation can "actually foster innovation."
She continued:
"For us, it initiated creative problem solving and forced our teams to think of product design and solutions in a way that never existed before." 
She also noted that back in October 2019, the staff at the US Securities and Exchange Commission (SEC) had granted Paxos No-Action relief to settle US-listed equities "outside of the legacy settlement system."
She acknowledged that this might seem a bit confusing if you're not too familiar with the technical terminology, but it just means this: Paxos "requested that the SEC allow Paxos to operate in a limited capacity to test new technology in the US stock market, a domain that is strictly overseen by the SEC." The SEC staff "gave the green light by stating it would not bring legal action against Paxos during a two-year pilot phase of this new tech," Ingram explained.
She added:
"This No-Action letter was a first of its kind. The SEC had never before given this kind of sandbox for a tech provider to operate their settlement system with blockchain technology for actively traded US stocks. Because we sought this specific relief and worked in lock-step with our clients Credit Suisse, Instinet and Societe Generale while informing the SEC along the way, we were able to bring the Paxos Settlement Service live in its pilot phase. By maintaining an open and transparent dialogue with the industry (clients and regulators), we received immediate feedback, iterated designs and introduced solutions faster."
She further noted that this innovation would have never taken place without bringing the regulatory agencies on the journey with the team at Paxos so they can understand the firm's long term goals and objectives.
She added that "in fact, the product would likely have failed if we did not engage with regulators from the outset – had we operated with the typical tech motto of 'move fast and break things,' the results would have been disastrous and our highly regulated clients would have never had approval to participate."
She confirmed that at Paxos, they're pleased with the progress they've made and are currently in the process of "applying for a full clearing agency registration with the SEC."
She added:
"An efficient settlement system for US equities has always been crucial to the success of capital markets. The system responsible for settlement today was introduced in the 1970s and revolutionized the market at that time. It facilitated greater liquidity, which allowed markets to grow. However, over the following 50 years, technological innovations fundamentally upgraded market processes – trades are now measured in microseconds – while the settlement technology remains the same and still takes days."
She also noted that it's now time to update the technology "underpinning" settlement (the Gamestop events brought the "urgency of this to light"), however, we also realize or understand that a transition will "take time for regulators and the regulated." According to Ingram, this means the systems they are creating at Paxos need to be interoperable with the existing system and also "flexible to adapt to future technologies and solutions."
She further noted that most technology products are developed to solve one "current" challenge, however, Paxos is making their product "flexible" so it's able to address the existing challenge of outdated and expensive settlement infrastructure while also "remaining flexible to accommodate solutions for the future."
For instance, we might someday see a lot more market interest in "alleviating the limitations of the traditional banking hours by transitioning to the use of a central bank digital currency," Ingram added while noting that "or perhaps the market determines to move to a shorter settlement cycle." She also claims that it's crucial that Paxos Settlement Service is "flexible enough to continue supporting settlement and deliver key benefits with minimal tech infrastructure adjustments."
Ingram concluded:
"At Paxos, we're constantly trying to push the boundaries of financial services and we're using technology to create a more open and dynamic economy. We're driving forward innovative solutions across regulated asset classes, and nowhere is that more true than in the Securities business. The reality of this industry is that it is highly regulated, so we have no choice but to build within strict confines. While most companies see this as a disadvantage, we believe regulation has actually benefited our products. It's second nature that we innovate within this dynamic."
Sponsored Links by DQ Promote