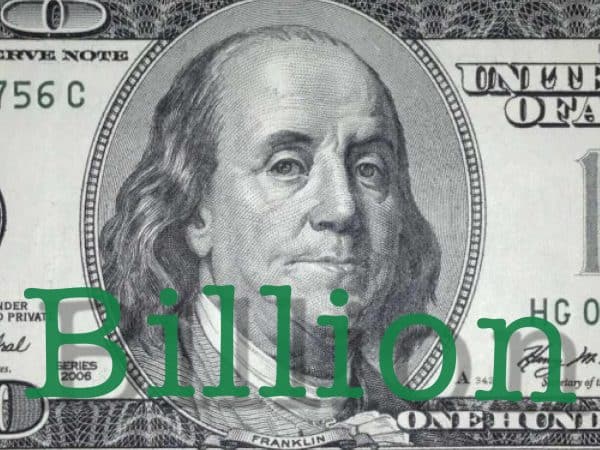 Dr. Leemon Baird, Founder and Chief Scientist at Hedera Hashgraph, an ecosystem focused on developing enterprise-grade business applications, has revealed that they've just hit their first billion transactions on the Hedera Hashgraph mainnet (in only 19 months).
Baird also noted:
"And it keeps accelerating. A huge thank you to all the applications running on us, and everyone supporting us as we hit yet another milestone in our path to becoming the trust layer of the internet."
Gehrig Kunz, Product Marketing at Hedera Hashgraph, notes that it took the Hedera mainnet precisely one year, six months, and 28 days to "reach one billion transactions." Kunz added that since Hedera's "initial open access in September of 2019, the decentralized network's utility has quickly grown."
Kunz pointed out that "for context, a billion transactions is a big deal for any public ledger." Kunz also mentioned that the original decentralized network, Bitcoin blockchain, is "approaching 700 million transactions." Ethereum recently surpassed 1 billion transactions in 2021.
Kunz further noted that the Hedera Hashgraph journey has come a long way and "grown at a rapid pace." Although the network has achieved significant milestones (such as "alpha mirror" nodes, deploying council member nodes), when it comes to reaching 1 billion transactions "a few key milestones stand out," Kunz added.
Going on to share some details, Kunz noted:
Hashgraph public network is announced (2018)
Hedera is "the only public ledger that can use hashgraph, the innovative and efficient consensus algorithm created by Hedera founder Dr. Leemon Baird." Hashgraph allows for "fast, fair, and secure transactions to take place in adversarial network environments," Kunz explained while adding that with the efficiency of hashgraph, the Hedera network "requires less electricity and cost to operate than a blockchain-based system."
Although hashgraph was initially deployed in private, permissioned environments (durng the spring of 2018), a public network "was first announced," Kunz confirmed.
He continued:
"In 2018 the Hedera mainnet first came online, with Mance and Leemon minting the total supply of 50 billion hbars. One year later, the Hedera mainnet was officially open for anyone to use. The network supported APIs to manage hbar transactions, smart contracts, and files. At open access, developers deployed over 30 applications. Using hashgraph, transactions on Hedera reach finality in two to five seconds. With the performance of hashgraph different types of applications can be created on Hedera that aren't financially, environmentally, or technically viable on blockchain-based networks."
With more than 1 billion transactions, Hedera has "arrived," Kunz noted while stating that it's "arguably the most trafficked mainnet, with millions of transactions occurring each and every day." Kunz claims that these developments may be due to a "maturing market, Hedera's technological advancements, and the network's ability to support higher-throughput use cases. " These innovative applications "wouldn't be possible from a performance, economic, or environmental perspective on most alternative decentralized networks," Kunz claims.
He concluded:
"As the Hedera community marches forward, will new services like the Hedera Token Service catch up with Hedera Consensus Service use? Projects like eftpos, Calaxy, DOVU, TOKO by DLA Piper, Jigstack, Power Transition, Taskbar, and INFINITE by SUKU are sure to give it a run for their ℏ."
For more insights from Hedera Hashgraph, check here.

Sponsored Links by DQ Promote