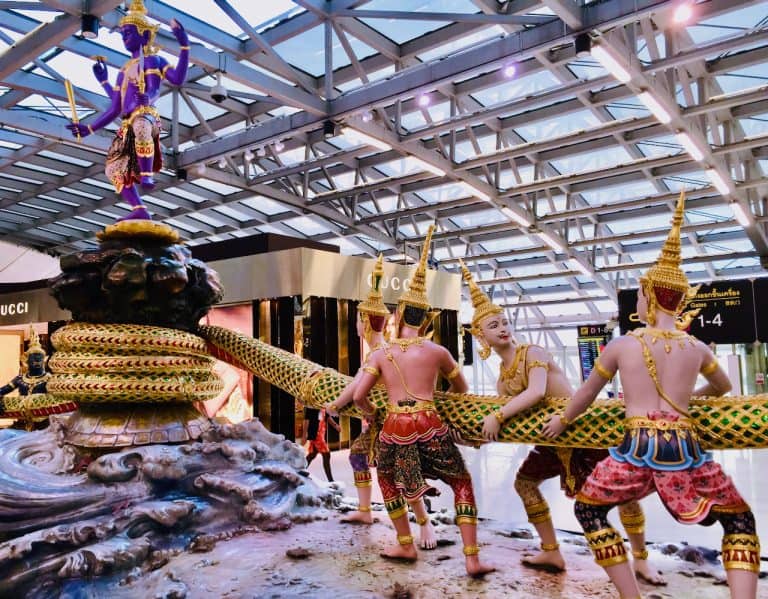 Siam Commercial Bank (BKK: SCB), which is Thailand's first and oldest banking institution, and Thunes, an established international payments firm, revealed on Tuesday (June 29, 2021) that they have teamed up to allow individual customers and businesses overseas to send money to Thailand.
The cross-border payments made to Thailand, through this partnership, should be a lot faster, cheaper and with greater transaction limits, the announcement noted.
Locals and expats currently residing in Thailand will have the option to get payouts in real-time into their banking accounts from across the globe. The current methods for handling cross-border transfers to Thailand tend to be quite slow, unreliable and also come with high transaction fees and relatively low transaction limits.
With assistance from SCB, Thunes' international clients can send funds to Thailand more quickly and also in a more secure cost effective manner, thus helping to address the increasing demand for the seamless movement of money across borders.
Senders are now able to transfer funds through Thunes' international network to SCB's 16.4 million clients and all other bank account holders based in Thailand. Along with consumer remittance payments, SCB wil be handling B2B transactions, including mass payouts in Thailand on behalf of businesses that are based in other jurisdictions.
Andrew Stewart, Global Head of Networks, Thunes, stated:
"Thunes is leading the way in global cross-border payments and this is recognised by the caliber of our partners. We are now honoured by the addition of Siam Commercial Bank to our global network. This new partnership demonstrates our deep local knowledge of an important Southeast Asian market and builds on our experience in successfully overcoming compliance obstacles and understanding the country's local banking landscape."
Sirote Vichayabhai, First EVP, Head of GTS and Ecosystems, Siam Commercial Bank, remarked:
"We are pleased to enter this partnership with Thunes, a global leader in the cross-border payments landscape. This latest innovative fintech solution aligns with Siam Commercial Bank's forward-thinking strategy. Partnering with Thunes, we are putting into action our mission that aims to respond to the rapidly evolving financial services industry, which is being reshaped by digital technology, regulatory change, and new consumer behavior."
Sponsored Links by DQ Promote