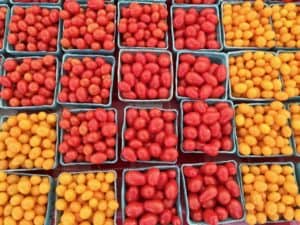 Tomato Pay, a newly-launched QR-code payment and invoicing app, is currently available for use in the United Kingdom. The Fintech app is intended for small businesses and sole traders.
As noted by the firm's management:
"Tomato Pay is a simple, QR-code based payments and invoice app used by businesses and sole traders who want to receive payments in a fairer, cheaper and more ethical way. Businesses and sole traders can benefit from our low-cost QR-code payments solution with no hidden fees, which saves them money compared to their current payment systems, gives them instant access to their money as cash settlement happens almost immediately, and access to all of their bank accounts in one place."
Businesses and sole traders may take advantage of the company's "quick and easy" invoice solution. Invoices may be created within the app, with the option to offer special discounts and late penalties (pre-built into the app using gamification and behavioral science) and "send nudges to remind customers and clients to pay."
Additionally, as users connect their bank account, payments are "embedded within the app – so no need to give your bank details, and receive money owed instantly into your account," the company explained.
Everyone is able to support their local communities "by paying their neighbourhood businesses in a cashless, hassle-free way," the company added.
The free-to-download Tomato Pay app charges companies or UK businesses just a penny on transactions of up to £10, and 10 pence for payments of up to £100. There's a 0.1% charge for payments valued at more than £100.
Tomato Pay does not have any card minimum fees, or chargebacks. It offers easy refunds and confirmation of all transactions for individual customers and businesses.
According to a survey of UK residents, commissioned by Tomato Pay, 35% of respondents said that they now decide where they shop – which usually depends on whether or not the merchant takes non-cash payments and one in five or 20% of Brits say they're put off from using a small business if their only option is payments with cash.
Nicholas Heller, Chief Exec at Tomato Pay, stated:
"Tomato Pay is an app designed specifically to support small business owners and remove the headache of finances – starting by ensuring that more of a payment goes to the business and not their payment providers."
Sponsored Links by DQ Promote