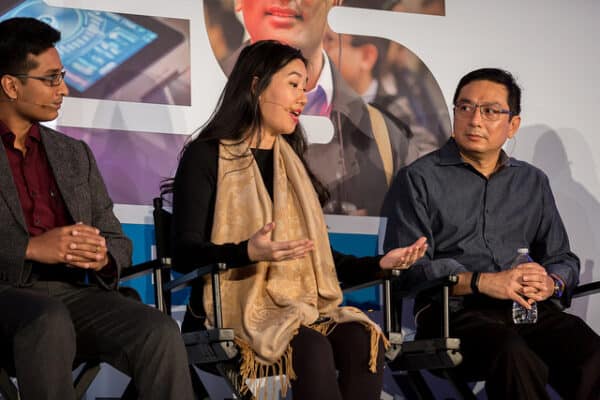 Bling, a platform that enables game developers to offer Bitcoin rewards, has announced a seed funding round that has received the backing of Coinbase Ventures. Pre-seed investors included Wavemaker Genesis, Gumi Cryptos Capital, and Blocktower Capital. Details of the funding were not revealed.
Bling said the additional funding will be used to expand its team and further develop its platform. Bling reports that it has experienced tremendous organic growth in less than two years, capturing over 5 million registered users and claiming over a million monthly active users.
First launched in 2019, Bling is a gaming platform that enables game developers to reward users with Bitcoin. Their proprietary Bling SDK allows game developers to leverage a Bitcoin rewards system along with fraud detection, and user value detection. For individuals new to the crypto sector, Bling helps these users to own their first Bitcoin risk-free. Bling states that around 70% of its users have never previously opened a Coinbase account.
Co-founded by Amy Wan Esq., a securities attorney and well known in the Fintech space, along with Dan Rice, a veteran software engineer with expertise in blockchain and gaming, Bling's vision is to create an environment where making money is fun.
Miko Matsumura, General Partner at Gumi Cryptos Capital, commented on the funding:
"We are pleased to welcome Coinbase Ventures to the Bling family of Investors. Bling has been one of the greatest stories of entrepreneurship I have ever seen, and this financing round brings additional seasoned and strategic investors to the incredible growth and momentum at Bling."
Crowdfund Insider connected with Wan and asked her several questions about Bling's success. Wan shared that the Bitcoin Blast App is available for both the Android and Apple iOS ecosystem and users are global – not dominated by any single region.
And what about other cryptos beyond Bitcoin?
"While we have considered other cryptos, our main audience is mainstream users who are relatively new to crypto. So far, they have had a healthy appetite for BTC, but haven't shown very strong interest in alternative cryptocurrencies. We would add more cryptos if there is a strategic or strong business reason."
Asked how she expects to leverage her growing user base and what type of new features they anticipate including, Wan indicated they are planning to incorporate other financial services:
"We're working on really building a community of users who we can bring with us as the platform evolves. And we do plan to start paid marketing, which will accelerate user growth even more. In the future, users can look forward to new games (both from us and other game developers who use our SDK). We also explore adding in elements to the experience that crosses over into Fintech."
Sponsored Links by DQ Promote