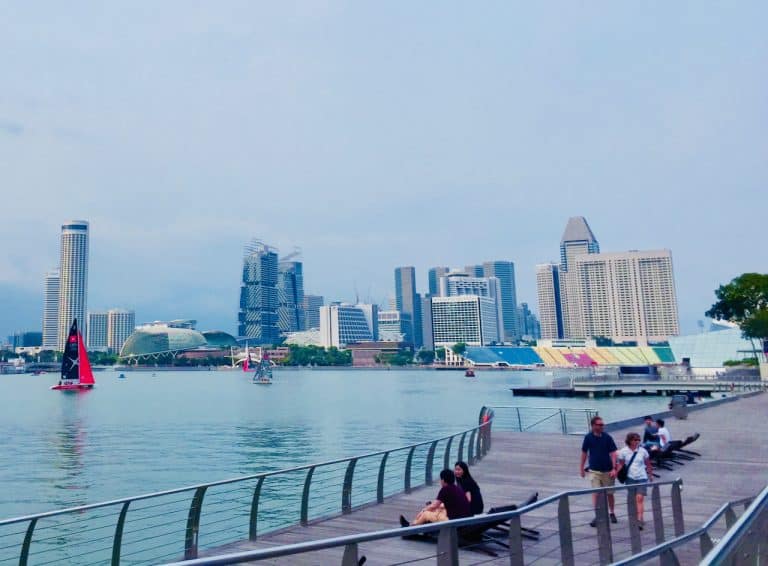 Contour, a blockchain or distributed ledger tech (DLT)-enabled trade finance network that was previously called Voltron, has established a new innovation lab in Singapore.
Contour says it will be working cooperatively with its wide network of banking institutions, corporates and various other ecosystem partners to research and implement digitally-native trade finance services.
The Future of Finance Lab from Contour will focus on creating the digital infrastructure needed to address existing inefficiencies in trade processes. These activities will be streamlined by removing major barriers, simplifying current workflows, and making trading a lot more accessible to everyone.
The new lab is based in Singapore. It will aim to leverage its conducive environment for innovation, while promoting a dynamic Fintech ecosystem that's being supported by progressive regulations. Singapore also provides the key advantage of being a leading trade hub in Southeast Asia.
Contour and its network are planning to continue supporting this growth by creating a trade service that can seamlessly link businesses, financiers and partners across the financial and related supply chains.
Beyond its all-digital Letter of Credit (LC) service that's live in production, Contour's management reveals that it will be looking to offer trade finance services so it can bring more value to its members.
Contour has established an in-house development team in order to test out new trade product offerings and is also expected to double its team size in the coming year.
Carl Wegner, CEO at Contour, stated:
"With the launch of the Future of Finance Lab, we are excited to further ramp up our innovation efforts as we develop the digital infrastructure for the industry, making trade more accessible, simple and efficient for all. Singapore is the perfect environment for innovation, and we look forward to collaborating with our network both locally and globally as we work together to build the future of trade."
Sopnendu Mohanty, Chief Fintech Officer at the Monetary Authority of Singapore (MAS) remarked:
"As we emerge gradually from the pandemic, we believe that various digital solutions and connectors interoperating seamlessly can make trade borderless, more efficient and hence, accelerate the recovery of global trade. We are delighted that Contour has chosen to anchor its Future of Finance Lab in Singapore and look forward to its further contribution to the digital trade ecosystem in Singapore and beyond."
Sponsored Links by DQ Promote