2021 Suzhou Marathon Bonus will be Issued in the Form of Digital RMB
On October 10th, the organizer of the 2021 Suzhou (Taihu Lake) Marathon announced at a press conference that the bonus for this year's event will be granted in the form of digital RMB. The event is open for registration before October 19th and will be held on November 7th. (Source: mpaypass)
China's Digital Economy Reached 39.2 Trillion Yuan in 2020 (about USD $6.07 Trillion)
September 26th, "World Internet Development Report 2021" and "China Internet Development Report 2021" Blue Books were released at the 2021 World Internet Conference Wuzhen Summit.
According to "China Internet Development Report 2021", the value of China's digital economy has reached 39.2 trillion yuan in 2020, accounting for 38.6% of the country's GDP, maintaining a high growth rate of 9.7% and coming as a key driving force for stable economic growth. (Source: Xinhua News Agency)
London and Beijing Lead Startup Development in Europe and Asia
On September 22nd, the Startup Genome and Global Entrepreneur Network jointly issued the "Global Startup Ecosystem Report 2021" at London Tech Week.
It has been the seventh year since Startup Genome published the startup ecosystem report since 2012. This years' report assessed entrepreneur ecosystems in 140 countries and regions based on seven success factors (namely performance, funding, connectedness, market reach, knowledge, experience, and talent).
Although the pandemic has exerted a profound impact on the global economy in the past year, Silicon Valley was still crowned the global startup field.  London (#2) and Chinese cities, such as Beijing (#4) and Shanghai (#8), are amongst some of the leading hubs for technology and entrepreneurship – this creates lots of opportunities for us to share ideas, talent, and innovation.
Several Chinese hubs are also featured in the top 100 emerging hubs list – this includes: Guangzhou, Wuxi, Nanjing, and Chengdu. (Source: London & Partners)  
Suzhou Announces the Third Batch of 5 Fintech Innovation Applications
On October 12th, Suzhou Fintech Innovation Supervision Scheme announced the third batch of applications. The 5 innovation tools explore the use of technologies such as artificial intelligence, big data, blockchain, and Internet of Things in scenarios of green finance, supply chain financing, auto insurance, and risk-control. According to the statement, institutions involve in the third batch includes banks, credit rating companies, technology companies, insurance companies etc. (Source: China Securities Journal)
---
The above is a weekly synopsis of the biggest stories on Fintech in China provided by WeiyangX, part of Tsinghua University, in partnership with Crowdfund Insider.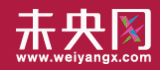 WeiyangX is the most influential website focusing on Fintech in China. The site covers the latest news, industry data analysis, business practices, and in-depth cases in Fintech. WeiyangX is incubated by Fintech Lab. Founded by Tsinghua University's People's Bank of China (PBC) School of Finance in 2012, the Fintech Lab is the first and leading research entity dedicated to leading best practices, promoting interdisciplinary innovation, and encouraging entrepreneurship in the field of fintech through scientific research and innovative project incubation.

Sponsored Links by DQ Promote