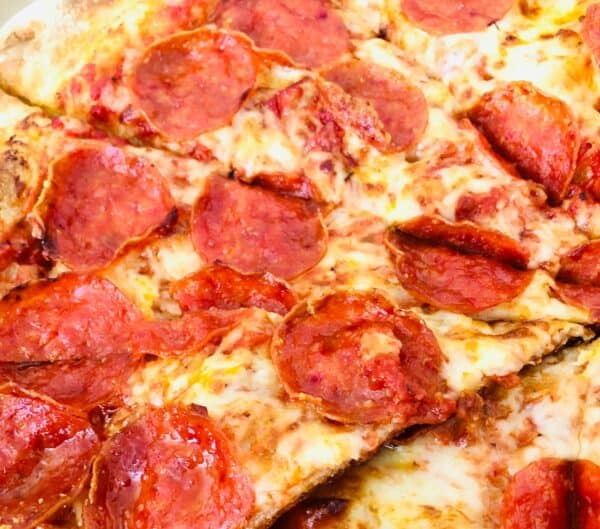 The UK Advertising Standards Authority (ASA) has upheld multiple bans on crypto-asset promotions today. The impacted firms include Coinbase Europe, CoinBurp, Lumo Money, Exmo Exchange, Papa John's, Payward/Kraken, and eToro.
In regards to Coinbase, four issues were investigated with each being upheld by the regulator. The ASA explains:
"A paid-for Facebook ad for Coinbase, a cryptocurrency exchange platform, seen on 27 July 2021, included text which stated "£5 in #Bitcoin in 2010 would be worth over £100,000 in January 2021. Don't miss out on the next decade – get started on Coinbase today". Under the heading "coinbase", a list of bullet points included text which stated "Simple and easy to use", "Never been hacked" and "Trusted". Under the heading "The Competition", a list of bullet points included text which stated "Unregulated". At the bottom of the post, text stated "Buy bitcoin in 5 minutes with as little as £25"."
While Coinbase defended the promotions, the ASA upheld the bank stating, "because the ad did not include any risk warning making consumers aware that cryptocurrency could go down as well as up, or that the cryptocurrency was unregulated in the UK we concluded that the ad was misleading."
eToro was challenged for:
"A paid for display ad for eToro, a stocks and cryptocurrency trading platform, seen on 27 August 2021 on the Yahoo Finance website. The ad included text which stated "Invest in the world's top crypto's with one click" and "Discover eToro's unique BitcoinWorldwide offering, a ready-made portfolio, holding the world's leading cryptoassets"."
The ASA concluded the ad was misleading because, again, it was not made clear to consumers that crypto may go up, but digital assets may also go down.
And what of pizza purveyor Papa John's? A firm that is not well known for crypto.
The ASA cited a promotion on the company's website and in a Twitter post:
The website https://www.papajohns.co.uk/, seen in May 2021, stated "FREE BITCOIN WORTH £10" and "Save £15 when you spend £30 or more & get £10 worth of Bitcoin from Luno!"
The Twitter post on Papa John's Twitter page, posted on 14 May 2021, stated "We've partnered with @LunoGlobal to offer FREE Bitcoin worth £10 for every pizza bought via our '£15 off when you spend £30'" and "TURN PIZZA INTO £10 WORTH OF BITCOIN".
The ASA believes the promotions are "irresponsible because they took advantage of consumers' inexperience or credulity and trivialised investment in cryptocurrency."
Papa John's defended its promotion noting that it has long been associated with cryptocurrency and believes that Bitcoin had been first used to buy two Papa John's pizzas. Each year on May 23, Papa John's commemorates #BitcoinPizzaDay running a promotion to raise awareness of the connection between cryptocurrency and pizza.
The ASA told Papa John's to "ensure they did not irresponsibly take advantage of consumers' lack of experience or credulity and trivialise investment in cryptocurrency with their promotions."
The other crypto firms were penalized for similar infractions.
In November of 2021, the ASA issued a statement that "people are concerned about crypto-asset advertising" including NFTs, calling the issue a "red alert."
The ASA added that they are currently investigating a number of crypto-asset ads across different media, including the lack of risk warnings, trivialisation of investing in crypto, taking advantage of "consumers inexperience" and "irresponsible advertising." The ASA said they will "carry out proactive monitoring and enforcement" of crypto promotions in the future.