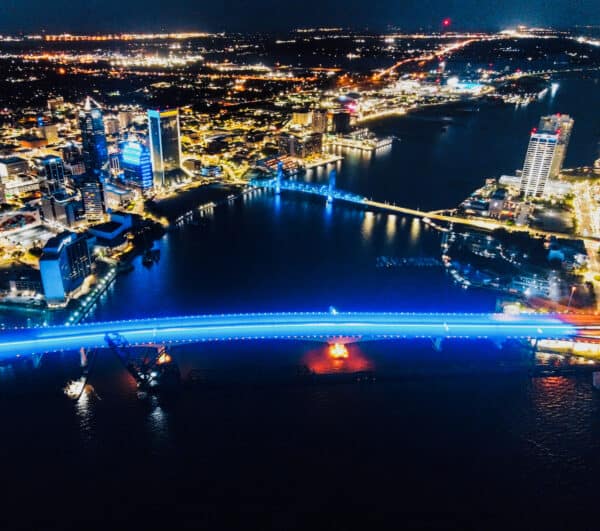 By now everyone is aware there is a significant migration taking place. High tax, less business-friendly states are losing out to low tax, business welcoming states and the transition is ongoing. While there are multiple states benefiting from individuals and firms exiting California, New York, etc., Texas and Florida are at the top of the list benefitting from this shift.  In fact, Florida has emerged as a rising tech hub including innovative blockchain firms and other Fintechs.
When it comes to migration trends, according to a recent report 4 out of the 5 top metro inflows are in Florida with Miami-Ft Lauderdale leading and Jacksonville, the largest city in Florida, a very close second.
4 of the top 5 metro areas in the USA with the biggest percentage increases in net population inflows are in Florida.

Most of the others are in TX & other non-covidian red states. People want to live freely and normally. https://t.co/ZoR2bx1VDB

— Christina Pushaw 🐊 (@ChristinaPushaw) December 9, 2021
Overall, economic growth in Florida has been booming. Another report indicates that Florida's job growth for November was 6X faster than the rest of the nation. For Jacksonville, the region's labor force increased by 51,175 during the past year, or a 6.5% increase, while unemployment was super low at 3.3% in November. Fintechs have helped to fuel this growth.
Jacksonville region's labor force increased by 51,175 during the past year. Fintechs have helped to fuel this growth.
JAXUSA, a group that supports economic development in the region and part of the JAX Chamber, reports that the Jacksonville region has over 62,000  professionals in the Fintech sector. Growth is being aided by a growing skilled talent pool, affordable real estate, and "supportive regulatory bodies" that make Jacksonville a "Fintech city to watch closely." Jacksonville is home to many innovative financial services firms including FIS, Dun & Bradstreet, SoFi, SS&C Technologies, Black Knight, SmartStream, OnPay Solutions, Greenshades, Finxact, and others.
JAXUSA states that from startups to international businesses, "Fintech companies of all sizes are relocating or expanding" to the region. One of the most recent additions to the Fintech roster is Nymbus, a bank and credit union software provider that is bringing 673 jobs to the city. Nymbus benefited from $4.53 million in state and city incentives – something that certainly helped in making its decision to open a location in downtown Jacksonville.
Recently, CI touched base with some of the Fintech advocates in Jacksonville to learn more about Fintech development in the region and the importance of financial services to their market. We connected with Aundra Wallace, President of JAXUSA Partnership,  Carlton Robinson, Chief Innovation Officer of JAX Chamber, and Bruce Lowthers, President of FIS.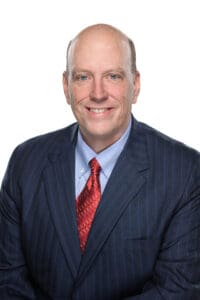 As many companies have been relocating to Florida, and not just Fintechs, we asked if this was a permanent transition. Lowthers said that FIS, which is a Fortune 250 company with more than 60,000 employees around the world, has always found Jacksonville to be a very business-friendly community.
"The local government has shown the desire to help with talent and has done a great job of attracting so many Fintechs to this city. In general, Florida has always been a top choice for businesses. The state's tax-friendly environment benefits employers and employees alike, offering plenty of incentives for businesses looking to expand or relocate their operations," Lowthers said. "We're also seeing Florida cities like Jacksonville emerge as industry hotspots, offering amenities such as affordable housing and accessibility to a wide range of talent with which traditional financial markets are struggling to compete."
So what is Jacksonville doing differently from other up-and-coming Fintech hubs? Lowther explained that his company, along with local business and political leaders, have done a great job in finding ways to stimulate Fintech growth:
"As a company, we have always prided ourselves on having an innovative culture and were recently identified as one of the most innovative companies in the U.S. by Fast Company. We have benefited from the vast concentration of neighboring Fintechs throughout Jacksonville and expect that to continue," said Lowthers. "To date, the region has more than 62,000 employees actively working in the financial services sector. In response to this rapid growth, the region has done a really great job in securing funding and workforce development. Also, several nearby colleges have expanded their curriculum to offer technical programs and certifications, while others have created partnerships with regional Fintech leaders to collaborate on curriculum, scholarship opportunities and internship and job placement programs to ensure Jacksonville's vitality in the fintech space."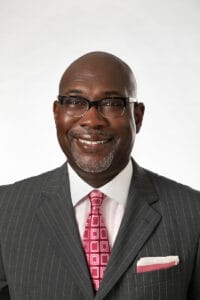 Wallace said that Florida Governor Ron DeSantis has "doubled down on Fintech in Jacksonville. Wallace shared that DeSantis has said that Jacksonville is "is tailor-made to take the financial technology sector to the next level."
"In 2020, he allocated $3.6 million to fund the Northeast Florida Fintech Initiative to develop technical certificate programs to supply the burgeoning Fintech industry in the region and state as a whole. The initiative is a partnership between the region's two state colleges to create a sustainable Fintech pipeline by collaborating with corporations to create curriculum, paid internships, scholarships and job placements to promote fintech success and growth."
In 2020, @GovRonDeSantis allocated $3.6 million to fund the Northeast Florida #Fintech Initiative
As many people know, Blockchain is a sector of Fintech that has been booming as well. From protocols to exchanges to DeFi and more. Robinson shared that the region's first wave of blockchain-related firms has been focused more on development and architecture which has led to many being housed within tech firms locally.
"The region is also home to Ponte Vedra-based Bee Mortgage, one of the first companies in the country to leverage blockchain technology to develop a mortgage processing use case. They have raised significant capital and are growing," Robinson said.
He added that Jacksonville's position on blockchain is the cornerstone of the Web 3.0 movement. Robinson said Jacksonville is "on the radar" for companies in this space:
"…we envision new waves of companies emerging to support the Metaverse, Smart Contract,s and DeFi Indexes. That support could be in leveraging existing technology, building new use cases, and/or driving Layer 2 initiatives. Several national firms with a Jacksonville footprint are participating blockchain consortiums and we expect that number to grow as adoption of the technology begins to reach mid-sized firms in the coming year. Business leaders in the region are encouraging adoption of Web 3.0 tools by training small and medium-sized firms on the technology as a part of the JAX Chamber Venture Services offerings."
"…we envision new waves of companies emerging to support the Metaverse, Smart Contracts and DeFi Indexes
Funding is another key aspect of supporting a burgeoning innovation sector. So what about venture capital? Is there access to capital for early-stage firms?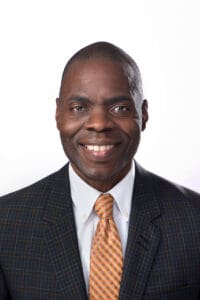 Robinson said there is access to capital for firms that demonstrate technology with the ability to scale. The primary areas are AI, Machine Learning, Blockchain Use Cases, DeFi, and Structured Trade Finance. He said the challenge is for entrepreneurs to find sources who understand the tech and its ability to scale.
Lowthers explained that as Jacksonville emerges as a top Fintech hub in the Southeast they are seeing a trickledown effect that benefits everyone from residents and businesses to investors and regional partners.
He noted that last year, Jacksonville experienced a nine-percent growth in new workers – the second-highest increase in the nation.
And while Jacksonville is home to a growing number of Fintechs, the city has also shown tremendous growth and interest in other key sectors, including tech, aviation, and advanced manufacturing. He said that Jacksonville's ability to attract world-class talent and industry leaders has been a key component in achieving our growth goals at FIS.
"I believe we're in a really good place moving forward, and our partnership with the region is a big part of our global success."
And what about Fintechs setting up headquarters in Jacksonville? Wallace said that several Fintech HQs are in the region, perhaps exemplified by FIS building their new riverfront corporate office in downtown Jacksonville.
" Jacksonville is home to the headquarters for Black Knight, Finxact, OnPay Solutions, and Greenshades Software as well. "
He added that the overall growth of the industry in Jacksonville has led to growing awareness of what the region has to offer.
As both firms and people continue to exit high tax, costly regions that appear to take businesses for granted, this trend will continue and most likely grow with Jacksonville well-positioned to capture this dramatic migration.
"In 2021, Jacksonville welcomed headquarters relocation announcements from Dun & Bradstreet and NYMBUS, as well."