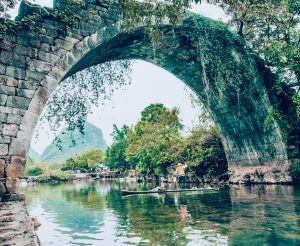 Tencent Holdings Ltd., a major Chinese multinational technology conglomerate holding company founded in 1998, says it's getting ready for a carbon-neutral future.
Tencent, whose subsidiaries globally market Internet-related services and products, including in entertainment, Fintech, artificial intelligence, and other technology, confirmed that earlier this month, they announced their pledge to "achieve carbon neutrality in the supply chain by 2030, and now [they are] working to help companies achieve a low carbon transformation and consumers to live a low-carbon lifestyle."
Tencent further revealed:
"Significant initiatives are already underway. These include energy efficiency improvements in data centers and buildings, exploring Big Data, AI and blockchain to provide green computing solutions, and establishing a Carbon Neutral Lab as part of our sustainable innovations for social value strategy."
The company added:
"We shared our ideas at the China-Europe-America Net-Zero Transition Platform meeting with a blueprint set to be unveiled in early 2022. #ESG #ClimateAction #Sustainability"
On November 10, 2021, Tencent Holdings Limited announced the unaudited consolidated results for the third quarter of 2021 ended September 30, 2021.
3Q2021 Key Highlights are as follows:
Revenues: +13% YoY, non-IFRS1 profit attributable to equity holders of the Company: -2% YoY

Total revenues were RMB142.4 billion (USD 22.0 billion), an increase of 13% over the third quarter of 2020 YoY
Mr. Ma Huateng, Chairman and CEO of Tencent, stated:
"During the third quarter, the Internet industry, including the domestic games industry, and certain advertiser categories, adapted to new regulatory and macroeconomic developments. We are proactively embracing the new regulatory environment which we believe should contribute to a more sustainable development path for the industry. In the domestic games market, our industry-leading efforts in fully complying with new regulations significantly reduced minors' game time and spending, fostering a healthier gameplay environment."
He further noted:
"We also invested actively in key strategic areas, as well as in frontier technologies, along with making new commitments in common prosperity initiatives. Looking forward, we are committed to delivering superior experiences to users, assisting enterprises to digitalize their operations and contributing to the society at large."
Sponsored