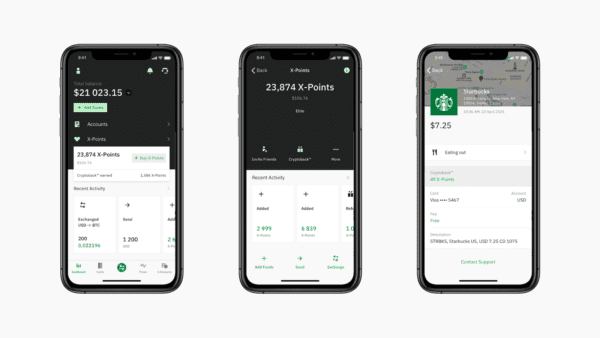 Wirex, a digital payments platform with over 4.5 million customers across 130 countries that incorporates crypto, has expanded its services into the United States, according to a company statement.
Wirex states that after partnering with Zero Hash, Checkout.com, Visa, and Sutton Bank, it has begun to roll out its debit card across the US. Wirex says the US launch is the next step for the company in introducing this financial alternative to a mainstream audience.
Wirex enables users to buy, hold, exchange, and sell US dollars as well as 37 different cryptocurrencies from a single app, as well as send and receive crypto from external wallets.
The app is linked to a contactless Visa debit card, allowing customers to spend crypto online and in-store.
Other features include free domestic and international ATM withdrawals, zero exchange fees, "near-instant" crypto transactions, and live transaction notifications.
Wirex incorporates a rewards program labeled Cryptoback that offers users up to 8% in X-points for every purchase which can be exchanged for any other crypto in-app.
Harold Montgomery, Managing Director of Wirex USA, said they are excited to offer services to American users:
"US users have been demanding an alternative to traditional forms of payments that are antiquated, slow and non-transparent, and that's where Wirex steps in. We're known for upholding regulatory and licensing standards where required, and applying industry-best practices where regulations don't yet exist. American customers can expect the same level of compliance."
Edward Woodford, the CEO of Zero Hash claims that recent studies indicate that nearly 60 percent of US consumers want to pay with crypto to make everyday purchases.
Wirex adds that it plans to roll out more features and services in the US bringing the benefits of crypto and DeFi to over 300 million Americans.