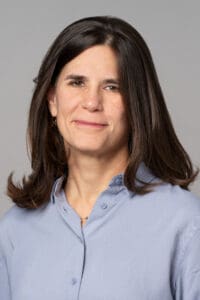 The Algorand Foundation has confirmed the appointment of Staci Warden as its Chief Executive Officer. Warden, who has served on the Algorand Foundation's Board since September of last year, steps into the additional role of CEO effective February 11, 2022.
Warden has reportedly led international teams at the Milken Institute, JP Morgan, the Nasdaq stock exchange, and the U.S. Treasury Department. Her appointment marks the next step in the Algorand Foundation's mission "to catalyze the growth of the Algorand ecosystem." The year 2022 will be an important year in the development of the Algorand network and larger crypto ecosystems, as the adoption of crypto-based sectors like global crypto payment platforms, decentralized finance (DeFi) and non-fungible tokens (NFTs) accelerates. The Foundation is committed "to ensuring that the Algorand blockchain network is a key building block of this new, emergent digital-first economic model." At the same time, it will work "to ensure that this new economy is inclusive and that the financial benefits of blockchain technology are accessible to everyone in the world."
Warden remarked:
"I am excited to build on everything the Foundation has achieved to date, and will be focused on scaling our commitment to our community and our global partners. 1.7 billion people in the world do not have access to finance, and the Algorand protocol has the speed, the security, and the decentralisation to address the problem of global financial inclusion at scale. By both ratcheting up our global ambitions as well as doubling down on our commitment to the DeFi ecosystem, I know that we will deliver tremendous value for both the Algorand ecosystem as a whole and the end-users it supports."
Having spent more than 18 critical months in the role of CEO, Sean Lee has decided "to begin the new year exploring career opportunities outside of the Algorand Foundation." Lee led the Foundation via an important period, where he "delivered economic stability with the completion of the Accelerated Vesting program, led the launch of key ecosystem funding programs such as the Viridis and Aeneas DeFi Funds, and most importantly, the launch of Community Governance in the final quarter of 2021."
Lee added:
"I have decided to leave the Algorand Foundation to pursue new opportunities in the blockchain space. Seeing the transformative potential of the applications being built on Algorand, now is the time for me to explore those avenues; and I have deep confidence in Staci's ability to lead the Algorand Foundation and the Algorand ecosystem through its next growth phase," said Lee.
Kieron Guilfoyle, the Algorand Foundation's Board Chairman said:
"On behalf of the Board, I want to thank Sean for his leadership and hard work over the past years. Sean stepped in at a critical time, and we are grateful for his outstanding contribution to the growth of the Algorand Foundation's ecosystem."
Guilfoyle added:
"Staci understands the potential for Algorand to become a dominant Layer One blockchain, and she has the experience and expertise to drive our global efforts to scale and to deliver outstanding value to our community. I know she will waste no time in shifting the Algorand Foundation into its expansion phase."
Sponsored