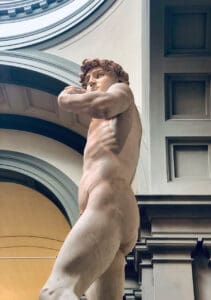 Tot, an Italian Fintech banking platform that streamlines administrative and financial management via all-digital tools for self-employed professionals and micro-businesses with up to 10 workers, confirms its market debut in March 2022.
Tot mainly specializes in microenterprises, amid rising attention to this industry segment, because of the critical role these firms serve in the Italian economy. Tot's rollout provides a banking account as well as a payment card, complemented by the gradual addition of digital planning and monitoring tools that will assist small businesses with keeping track of their expenditure, accounts payable, earnings and provisions for tax purposes.
This frontier of banking corresponds with a real requirement among freelancers and micro-businesses, as demonstrated by the 1,500+ activation requests received during the Beta testing stage.
Tot has structured a straightforward, efficient, and evolving offer that will be complemented with innovative features in the future, and which currently includes:
a payment account that enables the customer to complete transfers including the payment of F24, SEPA, and global transactions, soon to be followed by various other payments (Riba, C-Bill, Swift transfers, PagoPA);
a Visa Business credit card linked up with the available balance on the current account. Via Tot, customers may opt for a "dynamic" credit ceiling and debit of up to 60 days, making it a "dual-mode" credit card. This is reportedly the only product of its kind in European markets that brings together banking and credit, fundamental for the business environment; assistance available through chat on the Tot site and through email, to answer to any requirements.
Doris Messina, CEO and Co-founder of Tot, stated:
"We know the Italian market well, and we wanted to make a significant contribution to the digitalization of an important part of the country's economic fabric. We have designed a solution, with input from self-employed professionals and micro-businesses, that meets their specific needs and that will continue to do so, evolving in line with the new opportunities offered by technology."
Messina added:
"As a tech company we focus on excellent service and a smooth user experience. These characteristics are also guaranteed by the level of our partners, starting with Banca Sella for BaaS solutions which, thanks to its capacity for innovation and vision, has allowed us to immediately build an extremely solid offer."
Tot's products are being supported by the collaboration with Banca Sella for Banking as a Service (BaaS), which enables the Fintech firm to take advantage of the experience of an established Italian banking platform to respond in a timely manner to customer requests. This is an all-digital service, paperless and available 24/7.
The collaboration has allowed Tot to begin operations and introduce its first services relying on the banking institution for regulatory compliance, focusing on experience and technology.
Tot enters the market with 1,500 potential customers on its waiting list, confirming the steady demand for all-digital services among this target.
To ensure a high level of service and address the requirements of all potential clients, Tot will open access to the platform during March. The Fintech aims to reach 50,000 clients and 70,000 cards issued within 3 years, in order to strategically position itself as a key Italian player, and then explore overseas markets.
Tot is intended for Italy's microenterprises, which, together with the 5+ million self-employees professionals with VAT numbers, represent a significant pool of users that until now has been underserved by large financial institutions.