Cake DeFi, a Singapore-based compliant Fintech that aims to make DeFi accessible, is reporting a USD $100 million venture capital subsidiary to invest in startups in various sectors of blockchain tech like Web3, gaming, Fintech, Meta, etc. Cake DeFi Ventures (CDV) states that it will "bring synergistic value to Cake DeFi's core business. The VC is looking to invest in operations globally.
CDV is led by Cake DeFi's Co-founders Dr. Julian Hosp (Chief Executive Officer) and U-Zyn Chua (Chief Technology Officer) along with newly appointed Investment Partner Nicholas Khoo.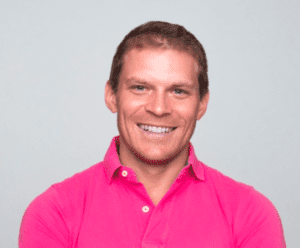 Hosp is said to be a seasoned blockchain entrepreneur and a founder of DeFiChain. U-Zyn Chua is a blockchain engineer, enthusiast and investor for over a decade, was a Smart Nation Fellow on blockchain for the Singapore government. He was also the Lead Architect for the world's first Central Bank Digital Currency (CDBC) – the Sand Dollar in the Bahamas.  Khoo is said to bring more than 20 years in the tech sector. Khoo is said to have invested in a number of successful and fast-growing tech startups and has also served on the investment committees of investors such as the Global Fund.
"By launching Cake DeFi Ventures, we want to bring cryptocurrency and blockchain capabilities to the world. Cake DeFi is one of Southeast Asia's fastest-growing fintech platforms. The projects that we invest in can expect to receive strong support scaling globally," said Hosp.
The company said they are already in discussions with a number of global startups including in SEAsis, the US and Europe.

For its first strategic investment, Cake DeFi reports that it has selected The Edge Of Company, which has been building the community and ecosystem for the NFT and Web3 space.

U-Zyn Chua said that investing in companies that bring synergies to Cake DeFi's core business will allow them to enhance and broaden their Web3 offerings.

Sponsored Links by DQ Promote