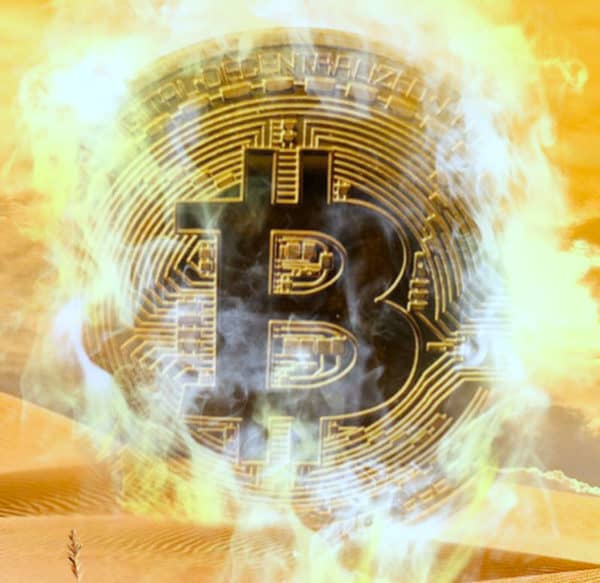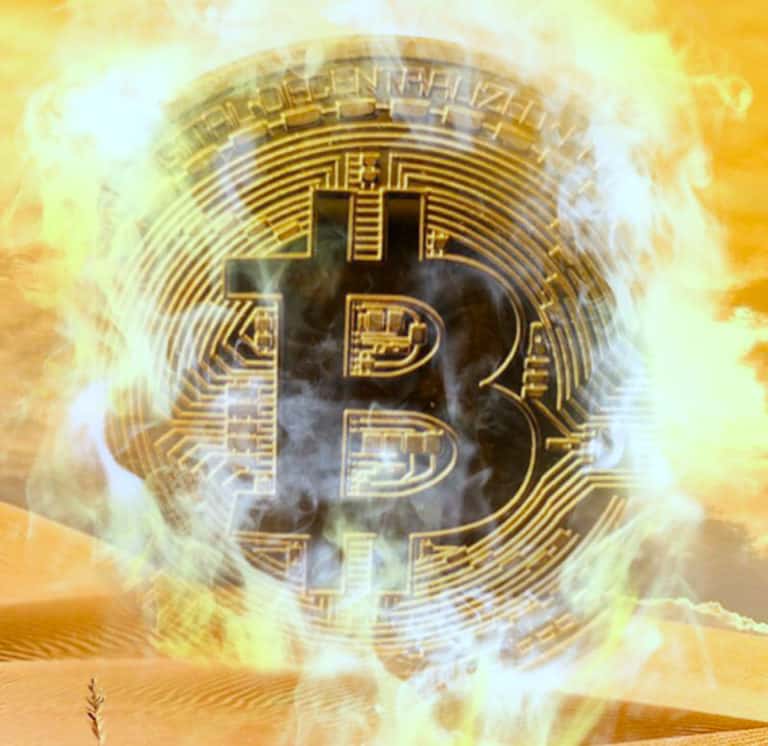 Bitcoin, along with the broader crypto market, continues to sink lower having finally breached the $20,000 mark  – now trading at around $18,500.
It was just last November that Bitcoin was hitting new all-time highs of around $68,000. Bitcoin last traded under $20K back at the end of 2020. The plunging price of Bitcoin represents a profound loss in value.
Bitcoin is not alone in its losses as Ethereum has broken the $1000 hurdle now trading at around $960.
The aggregate of all crypto value now stands at around $824 billion (according to Coinmarketcap) declining from $3 trillion in value at the end of last year.
So how low can Bitcoin go? For anyone holding BTC it is a pressing question.
Crypto contagion fear has spread into the markets with big crypto lenders like Celsius pausing withdrawals and crypto hedge fund Three Arrows Capitol going dark as rumors of liquidation swirl.  Yesterday, WSJ.com reported that Three Arrows was seeking legal assistance to figure out its future as it seeks an "equitable future" for its investors whom are probably in store for a serious haircut.
One publication posited that the next stop for Bitcoin could be $10,000.
Last Thursday, Marcus Sotiriou, Analyst at GlobalBlock, noted that a survey by PwC completed in 2021 indicated that most crypto hedge fund managers were expecting Bitcoin to end 2022 at between $55,000 to $75,000. Now that looks like pure fantasy.
"I think this is an example of crypto hedge funds not considering the macro environment with their outlook for crypto in the medium term. This is shown by one of the biggest crypto hedge funds Three Arrows Capital taking on substantial margin, which they are now potentially unable to repay. Regulation is needed in my opinion to stop the drastic impacts of human greed on the crypto markets, and I am looking forward to clearer regulation attracting more institutions from traditional finance into the space," stated Sotiriou.
Over the years crypto has been described as a non-correlated asset or Bitcoin as digital gold. All of this has been proven to be untrue. What is valid is that it is a highly risky asset, that is extremely volatile, capable of fast, outsized returns as well as similarly rapid losses.
On Wednesday, when Bitcoin was trading at around $21,000, Huibo Research was claiming a bottom is near:
"Despite the recent turbulence in the crypto market, Bitcoin (BTC) prices are expected to enter the bottom range and hence present a rare buying opportunity," stated the Huobi team. "The price of Bitcoin has fallen below its Realized Price, which is a signal of a bottom range. Bitcoin is very close to the 200-week moving average, which is a signal of a bottom with a much shorter time window. These indicators point to opportunities in the current market selloff that should not be overlooked."
Huobi appears to be premature in calling an entry point as there appears to be more selling on the way as leverage unwinds and weak hands get shaken out.