Among other policy initiatives aiming to boost the UK's flagging economy, SEIS or Seed Enterprise Investment Scheme – a pro-innovation tax exemption received an adjustment as outlined in the Chancellor of the Exchequer's "mini-budget" revealed last month.
According to the document:
"From April 2023, companies will be able to raise up to £250,000 of SEIS investment, a two-thirds increase. To enable more companies to use SEIS, the gross asset limit will be increased to £350,000 and the age limit from 2 to 3 years. To support these increases, the annual investor limit will be doubled to £200,000. These changes will help over 2,000 companies a year that use the scheme to grow."
SEIS is an incentive for investors to back early-stage private firms that tend to hold more risk than other investments. The UK government outlines the plan as being designed to help a company raise money by offering tax relief benefits to individuals who purchase shares. The exemption is frequently used on investment crowdfunding platforms that highlight offerings that are SEIS-qualified. There are also multiple funds that leverage the exemption and promote the availability to investors.
The EIS Association (EISA) is the official trade body of both the SEIS and Enterprise Investment Scheme (EIS) – a similar exemption for more mature firms. EISA outlines the tax benefits of these two programs here.
Under SEIS, an investor may receive a 50% initial tax relief from an investment as well as no need to pay a capital gain. EIS provides a 30% initial income tax relief.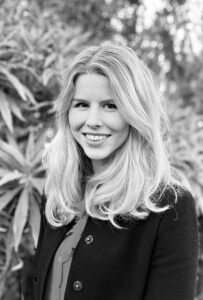 For SEIS, from 2020 to 2021, 2,065 companies raised a total of £175 million in funding under the SEIS scheme. Under EIS, the numbers are larger – from 2020 to 2021, 3,755 companies raised a total of £1,658 million of funds under the EIS scheme.
When the adjustments were announced by the Chancellor, Christiana Stewart-Lockhart, Director General of the EISA, said it was indicative of the Chancellor's commitment to make the UK a nation of entrepreneurs:
"We are delighted to hear that the Chancellor plans to increase the limit on SEIS to £250,000 and extend the age limit on start ups using the scheme from 2 to 3 years. These changes will enable more companies from across the whole of the UK to use this crucial scheme to secure investment in order to drive innovation and economic growth, further supporting the levelling up agenda."
At the same time the adjustment to SEIS was announced, the Chancellor stated that the government remains supportive of EIS and sees the value of extending it in the future as it is currently scheduled to sunset in 2025.