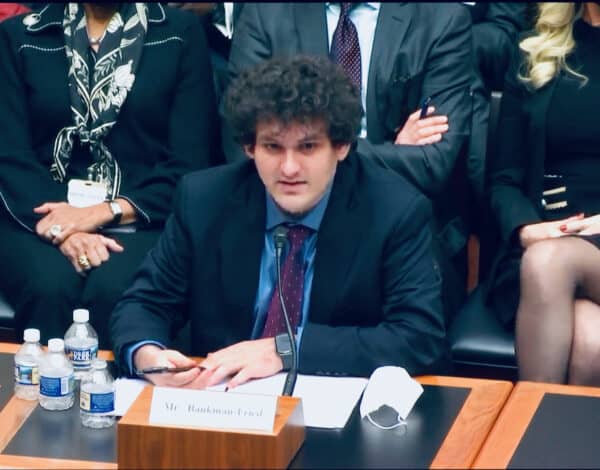 In an action that should come as no surprise, FTX (International), along with its affiliated firms, including FTX.us and Alamada Research, has filed for bankruptcy protection. The news was revealed via Twitter in FTX's main account.
What was once the 2nd largest crypto exchange in the world, transacting billions of dollars in value each day, is not at the mercy of bankruptcy courts, representing a spectacular collapse of the once dominant crypto trading platforms. It also represents the astounding demise of founder and CEO Sam Bankman-Fried, who was once viewed as a top representative for the entire crypto industry.
Bankman-Fried has now resigned from the firm, his reputation in tatters, and the collateral damage to the crypto sector enormous.
In the past 24 hours, Bankman-Fried had been Tweeting he was on the hunt for a lifeline, but none could be found. It was widely reported that FTX had an $8 Billion shortfall on its balance sheet.
While there were a series of events that lead to the collapse of FTX and its founder, the finger of blame rests with Bankman-Fried, who allowed FTX to lend money to his other company, Alameda Research – using collateral of FTT – the native token of FTX.
While Bankman-Fried may see his net worth go to zero, untold thousands of smaller investors, as well as some institutions, are left holding the bag due to profound mismanagement of the operations.
While it will take some time for the dust to settle, some observers are calling this the one debacle that may kill the crypto sector – at least in its current iteration.
---
FT Group Companies Commence Voluntary Chapter 11 Proceedings in the United States Begin Orderly Process to Review and Monetize Assets for Benefit of Global Stakeholders
John J. Ray III Appointed Chief Executive Officer; Sam Bankman-Fried Resigns
FTX Trading Ltd. (d.b.a. FTX.com), announced today that it, West Realm Shires Services Inc. (d.b.a. FTX US), Alameda Research Ltd. and approximately 130 additional affiliated companies (together, the "FTX Group"'), have commenced voluntary proceedings under Chapter 11 of the United States Bankruptcy Code in the District of Delaware in order to begin an orderly process to review and monetize assets for the benefit of all global stakeholders.
John J. Ray III has been appointed Chief Executive Officer of the FTX Group. Sam Bankman-Fried has resigned his role as Chief Executive Officer and will remain to assist in an orderiv transition. Man emplovees of the FTX Group in various countries are expected to continue with the FTX Group and assist Mr. Ray and independent professionals in its operations during the Chapter 11 proceedings.
"The immediate relief of Chapter 11 is appropriate to provide the FTX Group the opportunity to assess its situation and develop a process to maximize recoveries for stakeholders," said Mr. Ray. "The FTX Group has valuable assets that can only be effectively administered in an organized, joint process. I want to ensure every employee, customer, creditor, contract party, stockholder, investor, governmental authority and other stakeholder that we are going to conduct this effort with diligence, thoroughness and transparency. Stakeholders should understand that events have been fast-moving and the new team is engaged only recently.
Stakeholders should review the materials filed on the docket of the proceedings over the coming davs for more information.
Excluded Subsidiaries
The following subsidiaries are not included in the Chapter 11 proceedings: LedgerX LIC, FTX
Digital Markets Ltd., FTX Australia Pty Ltd. and FTX Express Pay Ltd..