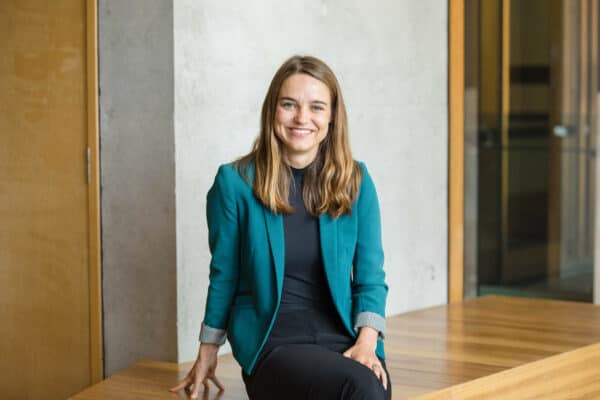 The founders of Envato and Up have joined to back Bloom Impact Investing, a "climate-focused Fintech."
According to an email, Euphemia, the family office of Up co-founder Dominic Pym, together with Envato founders Collis and Cyan Ta'eed have led a seed round of $525,000,
At the same time, Bloom reportedly now has $1.6 million in funds under management and has appointed former FutureSuper founder Adam Verwey as its Executive Director.
Founded in 2019, Bloom Impact Investing aims to disrupt the impact investing market by making unlisted green investments such as solar and wind farms widely accessible.
Customers can invest from as little as $100, with no brokerage fees. Trusts and companies can also invest for a minimum of $5,000.
Bloom was launched by Camille Socquet-Clerc and Bertrand Caron, who wanted create a platform where earning a return and saving the planet aren't mutually exclusive.
Socquet-Clerc said she wanted to invest in sustainable and climate-positive offerings, but most opportunities were restricted to institutional or wholesale investors.
"I saw an opportunity to create an avenue for people like me who wanted to invest, but who didn't have $50,000 to spare and endless amounts of free time to research which companies would deliver the best returns and genuine climate impact."
Socquet-Clerc says this was the first time Australians have the opportunity to invest in these types of companies within a diversified and liquid portfolio.
"In simple terms, our platform doesn't put all our customers' eggs in one basket, nor do we lock their money away for long periods of time. We invest in tangible companies and infrastructure projects covering over 50 different climate solutions that make real, measurable climate impact."
She added that greenwashing is a challenge they initially did not anticipate requiring greater review of the offerings.
Pym stated:
"Australians are acutely aware of the climate crisis and Bloom helps put the power back in their hands by investing in the industries and solutions addressing the climate crisis today."  Camille is a remarkable founder and climate leader. She has assembled a strong team to fuel the company's growth in the marketplace."
Collis Ta'eed said:
"We've been really impressed to see how much the Bloom team have done in just one short year, launching a product, attracting everyday Australians to collectively invest over $1.6m, and building out a portfolio of consequential and impactful investments"
The Bloom app is currently available to Australian residents only and is available on both the iOS and Android.

Sponsored