Ledger, a digital asset firm based in France, has raised an additional €100 million (~$108.3 million) to fuel the company.
The valuation was set in 2021 at €1.3 billion during the initial Series C round – so not exactly a down round but flat – a big win in this market.
Ledger is a digital wallet firm that provides hardware wallets and more. The company reports over 6 million devices sold to just about every country in the world. Ledger states that 25% of the world's crypto assets are secured, plus services supporting trading, buying, spending, earning, and NFTs.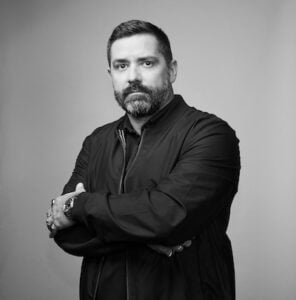 In a blog post, Ledger founder and CEO Pascal Gauthier said he was grateful for the backing and commitment of long-term investors.
"These funds will accelerate our mission to bring a new generation of secure consumer devices to hundreds of millions exploring critical digital assets and blockchain-enabled technology. As you know, 2022 was a trying year for the crypto industry, including the collapse of significant crypto exchanges and shifting macroeconomic conditions.  In this tough environment, Ledger has consistently shown strong resilience and growing adoption for the hardware and services parts of our business. Since Ledger's inception, we've seen the market go up and down, people question whether crypto should exist at all, but our commitment to blockchain innovation has been unwavering. We continue to be the safe haven for customers in these volatile moments, fulfilling the promise of cryptocurrencies and positioning Ledger as the gold standard in the industry. When market concerns heighten, people rush to purchase Ledger devices and use Ledger Live transaction services on a daily basis."
Molten Ventures, a venture capital firm, participated in the round alongside existing investors, including 10T, Cité Gestion Private Bank, Cap Horn, Morgan Creek, Cathay Innovation, and Korelya Capital.
New investors in the round included True Global Ventures, Digital Finance Group, and VaynerFund.
Molten Ventures said the funding reflects stability and sustained growth in the company despite headwinds facing the cryptocurrency sector.
Martin Davis, CEO of Molten Ventures, commented on their support:
"This latest round is testament to the strength of Ledger's business and its revolutionary technology that will continue to play a critical role in the future of crypto assets and blockchain far beyond what the bank can offer. Molten's strategy means we continue to back the best businesses within our portfolio and I am pleased to announce this latest support for one of our core assets."
Ledger recently announced that the demand for its Ledger Stax device launched at the end of 2022, had already exceeded supply.

Gauthier called 2022 a standout year for Ledger

Jonathan Sibilia, Partner at Molten Ventures, said that customer demand remains high for Ledger's products and its tech continues to be cutting edge and disruptive.

Sponsored