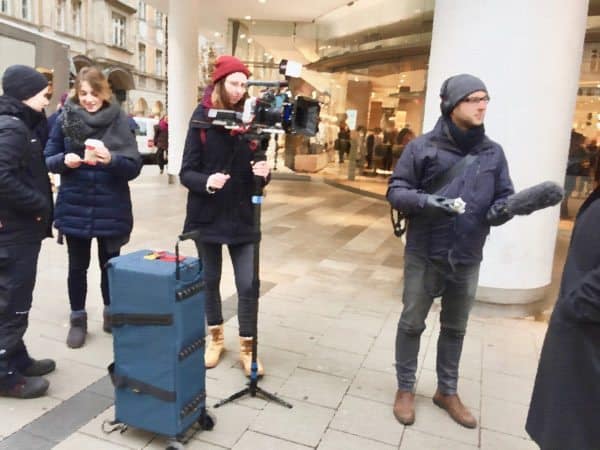 Video is a popular and engaging form of media that creators leverage to connect with their communities and share content across platforms. And as such, it has played a crucial role in the development of the online creator economy.
However, there have been some limitations on how creators can monetize the video content they put online.
Web3 tech aims to put the full power of content monetization into creators' hands. In Web3, video can be used as a premium type of content that only fans, followers, or members of a creator loyalty program can access.
Digital assets can be used for payments, and access to experiences can be configured through programmable systems on blockchains. Video also allows for more direct creator expression and engagement with fans, and web3 enables more global, accessible, and community-based support for creators.
Crowdfund Insider sat down with Doug Petkanics, CEO of Web3 video streaming provider LivePeer, to learn more.
Doug Petkanics is an entrepreneur, software engineer, and Co-founder at Livepeer, which is working to build the world's open video infrastructure.
Our conversation with Doug Petkanics is shared below.
Crowdfund Insider: How do you see video shaping the future of the web3 creator economy?
Doug Petkanics: Video is one of the most popular and engaging forms of media on the web, representing over 80% of internet bandwidth usage today. Creators leverage video to connect directly with their communities, and share engaging content across platforms like TikTok, YouTube, and Twitch, and it's inevitable that within the web3 creator economy, we would see similar levels of usage of video as a media format for creators.
If you accept it as a given that video is a popular media format regardless of web2 vs web3, it becomes more interesting to ask what is uniquely enabled by web3 when it comes to video.
There are a couple of interesting opportunities that web3 presents. First of all, it is powerful to use video as a premium type of content that only fans/followers/or members of a creator loyalty program get access to – for example, anyone who joins a musician's fan club or buys their album gets access to live-streamed content. Web2 enables this via centralized, traditional, and cumbersome rails,  only granting access to those who have the right payment access or are in the "allowed" jurisdiction, purchased this through a single controlled platform, or give up their personal information.
In web3, this can be done permissionlessly via the digital assets that users hold in their crypto wallets. Users can buy an album or song as an NFT, then sell or transfer this to another user; digital currencies can be used for payments, people can support artists anonymously, and access to this experience can be configured entirely via permissionless and programmable systems on blockchains.
The result of this is far more global, accessible, and community-based support for creators, and hopefully better monetization and stronger community connection.
Crowdfund Insider: What are some of the benefits of using video in the web3 creator economy?
Doug Petkanics: Video is a richer form of media that allows for more direct creator expression and engagement with communities and fans. All the reasons that you love video for entertainment, working, education, collaboration, and more in web2 apply in web3.
Crowdfund Insider: What are some of the challenges that creators face when incorporating video into their web3 projects?
Doug Petkanics: The first challenge is simply getting video to work well online. It's taken 30 years of iteration in the internet industry to get video to deliver reliably over the internet, without buffering, and it's still a major hurdle for application developers, as it often requires servers that are pre-provisioned in regions all around the world available to perform video ingestion, encoding, delivery, and storage at the capacity required at peak scale.
This is not something that a typical web3 developer or creator has expertise in, or should have to even think about. That's why we created Livepeer – By using Livepeer, developers get a video solution that just works out of the box and handles all of this under the hood. Because of Livepeer's global and decentralized network, developers are getting live-streaming and video-on-demand capabilities at a price that is often 10x cheaper than centralized cloud providers, with industry-grade reliability, and the scale needed to support all their user live streams or uploads.
Beyond these table stakes capabilities, creators should be thinking about what's newly enabled by web3 primitives when it comes to how to leverage video to their advantage. I mentioned the wallet-based token gated access controls above, but there are also interesting concepts like video-based NFTs, deploying video to permanent blockchain-based storage to ensure the content will live forever, and tying royalty flows to the content in exchange for sharing and promoting it amongst the community.
The challenges for creators here are finding the right tools and platforms to enable this experimentation, though apps like Beem, Glass, The 402, and Bonfire are emerging to meet this need for creators.
Crowdfund Insider: How can creators monetize their video content in the web3 creator economy?
Doug Petkanics: Web3 enables room for endless experimentation on this topic. Some options to test out for creators include:
Token gating access to live streams – either sell access to tickets or sell NFTs like loyalty club memberships to enable access.
Mint videos as NFTs and sell them to fans.
Share content into channels that reward popular content like the Lens protocol apps that reward user collections of content.
Enable interactive tipping during live streams in exchange for making your fans part of the content creation experience. For example, if fans send a tip, they can request the next song, or join in the commentary on a game stream.
Crowdfund the advance creation of content using smart contract based fundraising.
Creators have raised hundreds of thousands of dollars, or even millions in the extreme successful cases, experimenting with these mechanisms. The key is to use tactics that are authentic to you and your community, and make them part of the interactive content creation experience.
Crowdfund Insider: How has the role of video changed in the web3 creator economy compared to the traditional creator economy?
Doug Petkanics: As mentioned above, I think that web3 enables more permissionless and effective global coordination, and so the opportunity to allow fans and followers to interactively participate in content creation through video is even more powerful in web3. When the communities can also be part of the funding, and part owners in the content that is created, this is a powerful force that makes them even more loyal and more excited to share and spread the video content that gets created.

Sponsored