SoMoLend to Host St. Louis Launch Event and Kick off SoMoLaunch Business Competition December 5
Event focused on small businesses and investors will feature a presentation on crowdfunding for small businesses and a Q&A session with SoMoLend founder Candace Klein
ST. LOUIS, MO — SoMoLend, a leading debt-based crowdfunding platform, invites St. Louis – area small business owners and investors to its St. Louis Launch Event on December 5th, from 5 to 7 pm at Washington University's Simon Hall in May Auditorium.
 The Launch Event will include an introduction to crowdfunding, a discussion about the best practices for business funding, and a Q&A with SoMoLend Founder Candace Klein and Candice Peters, the first SoMoLaunch competition winner. To learn more about Peters's journey as an entrepreneur, visit our Facebook page. .
 Along with drinks, hors d' oeuvres and chances to win great prizes, SoMoLend representatives will be on hand to answer questions about the platform and take entrepreneurs and small businesses through the application process.
 This event will also serve as the kickoff for the St. Louis SoMoLaunch Business Competition. Small businesses in the St. Louis area will be able to enter for a chance to win $1,000 towards funding their business. SoMoLaunch registration will be open through January 15.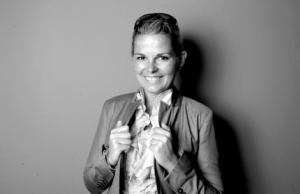 Requirements for competition entry include a fully developed business plan, completion of all sections of the SoMoLend application with contributions from all company owners, completed financial statements and financial projections, a viable business model, and evidence of research.
SoMoLend has formed a board of entrepreneurs, investors and business consultants who will review each SoMoLaunch Business Competition application. Points will be awarded for each required element, and extra credit will be awarded for social media involvement, community involvement, photos of the business or product, and a compelling business summary.
To qualify for the prize, contestants must be an incorporated entity (corporation or LLC) and they must submit and publish a loan application. For additional information, visit www.SoMoLend.com, email [email protected], or call 855-766-6539.
SoMoLend is a debt-based crowdfunding platform that enables small businesses to obtain the money they need to launch and sustain their operations. SoMoLend's software is designed to use the Web to match borrowers with lenders, connecting business borrowers with investors looking to make a return on investment. SoMoLend's goal is to help U.S. business owners secure the funding they need at the lowest interest rates possible. In addition, small businesses that apply for a loan through the SoMoLend platform will pay no transaction fee now through December 31, 2012
 About SoMoLend
SoMoLend is a Web-based lending platform that uses patent-pending technology to connect small business borrowers with individual and organizational investors (lenders), executed within a hyper-localized geographic scope. SoMoLend's user-friendly technology allows small business borrowers to obtain loans from friends, family, customers, community supporters and interested organizations, as well as from Facebook, Twitter and LinkedIn connections. For more information, visit http://somolend.com/ or http://somolend.wordpress.com/.
[scribd id=114823863 key=key-2ho63fv3ixixrjuwzosl mode=scroll]