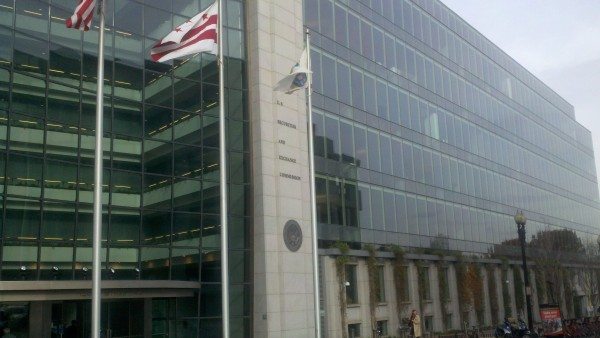 MARY JO WHITE TO LEAD SEC: CROWDFUNDING IMPLICATIONS? (Crowdsourcing.org)
"When it comes to prosecuting white collar criminals, she's got an outstanding track record," Douglas Ellenoff, of Ellenoff Grossman and Schole LLP, told Crowdsourcing.org. "She's really an interesting and credible pick for the president, as it relates to the administration's – and now the SEC's – commitment to enforcing violations of securities laws."

The Congress is expected to support the nomination, though some may question her knowledge of complicated financial laws. Her trips back and forth through the public-to-private-sector revolving door may also raise a few eyebrows: before and after her stint overseeing New York's Southern District, White practiced law at Debevoise & Plimpton, defending some of the biggest names on Wall Street.

What does White's selection to head the SEC mean for crowdfunding and the JOBS Act? In short, nobody knows for sure. That's largely because White is considered to be an SEC outsider.
Sen. Carl Levin, D-Mich, who has often spotlighted financial wrongdoing as chairman of the Permanent Subcommittee on Investigations, Thursday praised White's public service. But he also pointedly added, "I hope to hear from her about her commitment to fully implement the critical financial reforms that arose out of the last financial crisis."

Capitol Hill Republicans, meanwhile, signaled they're interested in SEC action on a delayed JOBS Act rule aimed at making it easier for small firms to raise capital. At issue is lifting the ban on companies advertising unregistered securities.
Technology startups have been eager for the SEC to approval rules for "crowdfunding" (raising capital from family, friends, and other non-accredited investors) but the process was stalled by a mini-scandal with the former SEC boss and her subsequent departure.

As the lead prosecutor of mob boss John Gotti, White breaks tradition with predecessors as a financial outsider, perhaps making her more likely to aggressively pursue Wall Street misconduct. Unfortunately, it also means we don't know much about her views on crowdfunding.
Those looking for evidence that Obama is selling out to the financial industry will almost certainly find White's tenure at Debevoise (and the fact that she's been using the revolving door between the public and private sectors) problematic. But there's a stronger case to be made that it will actually make her a more effective and knowledgeable regulator. The one concern about White from a practical point of view is that she doesn't have much hands-on experience with financial markets. But her tenure at Debevoise undoubtedly made her more familiar with regulatory issues. And her history as a prosecutor (and a tough one at that) suggests that any concerns about her going soft on Wall Street are misconceived.

In any case, White's most important task as head of the S.E.C. isn't (or, at least, shouldn't be) going after people for things that happened years ago—though there's plenty of room for the agency to be more aggressive on that front. Her most important job is going to be making the S.E.C. a vibrant and active player in maintaining the legitimacy of the country's financial markets.
While Ms. White is best known as an aggressive prosecutor, she also built a lucrative legal practice defending Wall Street executives, a potential concern for consumer advocates. And she lacks experience in the financial minutiae central to a regulatory role.

… She distinguished her career with a series of terrorism cases. She supervised the original investigation into Osama bin Laden and Al Qaeda, and oversaw six major trials, including those stemming from the 1993 World Trade Center bombing and a plot to blow up New York landmarks.

Patrick J. Fitzgerald, the former United States attorney in Chicago who previously worked under Ms. White, called her "a force of nature."
White should be able to reinstate the SEC's image as a tough regulator. As United States attorney in New York, she pursued mob boss John Gotti and terrorists. She reportedly refused to sign off on President Clinton's pardon of oil trader Mark Rich, and briefly investigated it. What's more, KBW's Brian Gardner, who heads up the firm's Washington research, says White in the past has taken a limited view of what crimes corporations could be charged with. Meaning White is less likely to allow large corporations to swallow the blame for misconduct that could only have been committed by individuals. "We expect the SEC's investigations to become more aggressive but, at the same time, more thorough," Gradner wrote in a note to clients.

But is that what we really need at the SEC right now?
Still, White, who has served on the board of the Nasdaq Stock Market Inc. (NDAQ), could face questions over her lack of policy experience as the SEC grapples with a packed rule-making agenda, including changes in regulations for money-market mutual funds and the Volcker rule ban on banks' trading with their own funds.

Her work as a defense attorney for some of Wall Street's biggest names could also raise concerns among lawmakers. She represented Lewis during an SEC probe of claims that Charlotte, North Carolina-based Bank of America didn't disclose bonuses that Merrill Lynch & Co. paid to executives before buying the brokerage. The bank settled the claims for $150 million; Lewis wasn't accused of wrongdoing.

In 2011, White was hired by News Corp. (NWSA) to defend its independent directors against claims related to the company's role in phone hacking by News of the World, its former U.K.- based tabloid.
Sponsored Links by DQ Promote