As reported earlier today,  the Fung Institute at UC Berkeley has released a conservative estimate for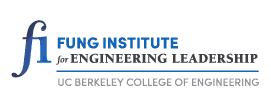 debt and equity crowdfunding for the US Market.  Estimated to be just under $4 Billion, the technical report is posted in its entirety below.
Abstract:
The 2012 JOBS Act enabled both accredited and unaccredited investors to use the Web and social media to make investments in entrepreneurs and small and medium enterprises (SMEs). This was done in the hopes of creating a market that could provide funding to smaller entrepreneurial businesses, from an increased number of smaller debt and equity investments by less wealthy individuals. This paper provides a variety of estimates of the size of what that market might be. It begins by reviewing estimates of donation and perks-based crowdfunding markets. It models the size of the potential crowdfund investment (CFI) market as a small proportion of three current and arguably similar markets: angel investment, entrepreneurial and small business investment, and small business loans. A 1% estimate implies market sizes of approximately $184M, $400M, and $1.59B, respectively. A 2.5% estimate implies market sizes of approximately $460M, $1B, and $3.98B. Both sets of estimates are less than fractions of a percent of household assets in the United States.
[scribd id=133594524 key=key-1ejrocmgu6ry7ovgefdp mode=scroll]

Document posted with permission.

Sponsored Links by DQ Promote