… Now the Kickstarter model is being copied locally in hopes of putting Vermont entrepreneurs with specific social missions together with small donors.
One new Vermont crowdfunding portal is called Three Revolutions. It started a few months ago with a focus on raising donations for a variety of food and farming projects.
This week another new crowdfunding site was launched. The EcoHub is hoping to raise money for Vermont environmental projects. The portal was created by three women, all of whom are or have attended Vermont Law School.
Crowdfunding portals make money by taking a small percentage of the donations they help raise.
In order to be financially successful The EcoHub will eventually have to expand to include projects well beyond Vermont.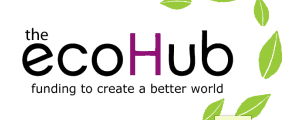 But co-founder Susan Bailey says starting off in a state seen as very friendly to environmental causes will help them test the viability of their idea.

"We really feel that Vermont is the best place for us to launch our business.  Vermont is the true test for what we're trying to do as a company," says Bailey.

Sponsored Links by DQ Promote