JOI Media, based in Calgary, has announced the release of its proprietary Crowdfunding software to serve as a white-label solution for enterprises and non-profit organizations in need of an out-of-the-box Crowfunding Platform. The software will be released under the name 'Katipult', which is the same name that the company previously hosted a community of non-profit fundraising campaigns.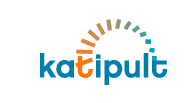 The company is marketing the product as a way to save significant upfront costs, minimize project and vendor risk, and enjoy a flexible service level agreement. "Whether you're a startup business of a well-established charity needing to host thousands of fundraising campaigns simultaneously, Katipult will work for you" said Brock Murray, a managing partner at JOI media.
JOI Media expects its latest product offering to bring a spotlight to Canada's tech industry, as attention in the United States intensifies on the JOBS Act, which gives the ability for the general public to receive company equity in exchange for funding. It is expected the Crowdfunding landscape will continue to change rapidly with new technologies and giving trends.
The company is touting its Katipult software as a way to streamline the development of any Crowdfunding system including:
Donation Based Crowdfunding: Contributions go towards a charitable cause.
Reward Based Crowfunding: Investors receive a tangible item or service inreturn for their funds.
Equity Based Crowdfunding: Investors receive a stake in the company
"We make it easy to create and launch a custom system that truly meets your business and technical requirements. Choose a model type, select the features you want, and we'll take care of the rest" said Murray.

JOI Media expects its Katipult product to contribute materially to its revenue growth in 2013.

Sponsored Links by DQ Promote