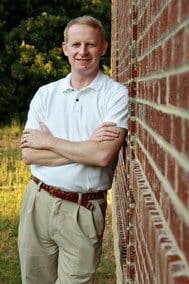 North Carolina Introduces Bill to Legalize Crowdfunding in North Carolina.
As the parlor game surrounding the question as to when the SEC will release their thoughts on regulating crowdfunding, some states are looking to move forward without the guidance of our federal government.
In North Carolina, Representative Tom Murray has introduced a bill to allow crowdfunding in North Carolina for North Carolinians.  This bill just recently introduced looks to move forward without some of the challenges encumbering the federal version of the law now. You may view the introduced legislation here in it's entirety but a few of the relevant excerpts are below:
A $1Million cap if no audited statements
A $2Million cap if provide audited statements
Non Accredited are allowed to fund up to $2000 for any issue
A signed acknowledgement from the investors that this is "high risk"
A quarterly report must be issued online
As part of the "high risk" statement the bill goes further in protecting the entrepreneur from future legal action:
An investor who has signed the acknowledgment contained in this subdivision may not bring an action against the company or any director or officer of the company except in the case of fraud or breach of fiduciary duty, provided that the issuer is able to produce the signed acknowledgement. 
There is something to be said for allowing crowdfunding to evolve while limiting the potential for specious lawsuits, something this country happens to be known to tolerate quite extensively.
North Carolina is not the first state to file their own legislation. Washington filed a similar bill earlier this month.
The legislature finds that start-up companies play a critical role in creating new jobs and revenues Crowdfunding, or raising money through small contributions from a large number of investors, allows smaller enterprises in Washington to have access to the capital they need to get new businesses off the ground.  However, state securities registration can be prohibitively expensive for the small offerings that crowdfunding facilitates, and the use of crowdfunding for business financing in Washington is unnecessarily restricted by state securities laws. 
Sponsored Links by DQ Promote