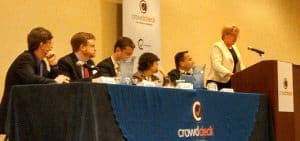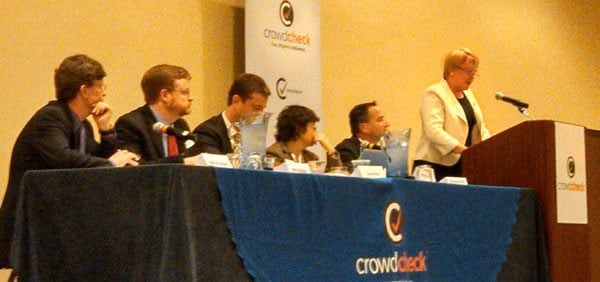 The New Year has come and gone and we are done with the first quarter of 2013, and yet we are still without SEC rules to implement crowdfunding as authorized by the JOBS Act.  While some commenters on the SEC JOBS Act comment section have resorted to unproductive heckling of the SEC to get a move on, the rest of us understand what is at stake for crowdfunding and the need to get the rules right.
On April 8, 2013, CrowdCheck hosted our Second Annual Crowdfunding Conference.  The conference title was "Fraud and Red Tape: Risks to the Potential of Securities Crowdfunding".  We spent some time working on the title in order to highlight that there are two competing risks to the future of securities crowdfunding in the United States—extensive fraud and regulatory red tape.  The SEC has to find the right balance between these concerns, which is not easy to do.
Securities fraud is a very real concern.  As we have said before, securities fraud is not just for the sinister scammers.  Overly optimistic statements that don't adequately explain the underlying assumptions could bring on the wrath of regulators and investors who believe they were misled by a company's offering materials.  If too many securities issuers make misleading or inaccurate statements, investors will simply stay away because they will not be able to make informed investment decisions.  And if there are no investors, there is no crowdfunding.