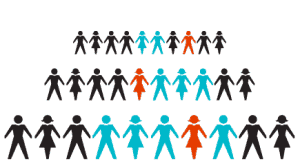 CommunityLeader and Benjamin & Jerald have  jointly announced  the launch of cTrade—as an accredited and authorized broker-dealer solution for crowdfunding portals. cTrade was designed to support the online solicitation and sale of securities in today's regulatory environment, and will be fully prepared to support portals that plan to sell securities pursuant to the Title II and Title III provisions of the 2012 JOBs Act.
"Crowdfunding is emerging as a viable way for businesses to secure the financing they need to grow, but most broker dealers are not prepared for this technology intensive, low touch, high volume market," said Terence Dolan, Managing Partner of Benjamin & Jerald Brokerage, Inc. "cTrade has been designed to marry the best of our hands-on securities experience with the premiere crowdfunding support platform to ensure a transparent and compliant marketplace for both the issuers and their investors."

cTrade is a solely-owned division of Benjamin & Jerold. The division's objective is to leverage Benjamin & Jerold's experienced leadership in the building a foundation of crowdfunding excellence while leading the way in the innovation of raising capital for community-based and small business development.
"CommunityLeader is committed to providing our portal clients every available resource to develop, launch and operate a fully compliant crowdfunding portal," said Joseph Barisonzi, CEO CommunityLeader, Inc. "cTrade is a turn-key licensed broker-dealer and critical component that is fully integrated into our crowdfunding platform solution."
cTrade's alliance with CommunityLeader ensures that all portals using CommunityLeader's platform— including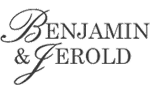 Apicista, CampaignLeader, CommunityInvestor and its Crowdfunding Service Center—will have access to a licensed broker-dealer specializing in supporting crowdfunding campaigns. Portals will have the option of incorporating cTrade as its house broker/dealer, having their licensed broker be sponsored by cTrade, or to work in partnership as a licensed broker/dealer leveraging cTrade' compliance, process and market expertise.

Sponsored Links by DQ Promote