A global competition to bring a high-growth technology company to London with £1 million of investment has been launched today at London's Digital Shoreditch 2013 festival. The Million Pound Startup aims to showcase London as a prime location for building global digital and technology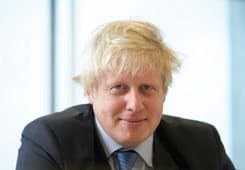 businesses.

The competition is facilitated by Digital Shoreditch and supported by a growing number of leading businesses and organisations, including:
The Mayor of London
The Tech City Investment Organisation (TCIO)
City University London
London & Partners
London First
Schools for Startups
KPMG
Ketchum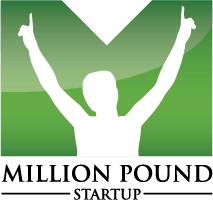 The winning company will not only receive £1 million but will also receive dedicated support and assistance from the partners, as it sets up its operation in London.
The dynamic young company will need to show that they have the capability of using the £1 million equity investment to build a £100 million company based in London. Entrant turnover must be less than £1 million per year and the company must have been trading for fewer than 10 years. The competition is open to entries until August 29th, 2013, with the final taking place December 2013.
The £1 million is being sourced through a combination of angel funding, institutional capital and equity crowdfunding. The FCA-regulated investment platform Seedrs is running the investment process. The contest partners and judges will work together to ensure the winning company is of high-calibre and successfully completes due diligence. Potential investors can learn more on the MPS website and invest directly through the Seedrs platform.
Boris Johnson , the Mayor of London, said: "London is a terrific home for technology start-ups and a world leader in this booming sector. This competition is an aptly innovative approach which I hope will unleash even more of the entrepreneurial talent for which this city is renowned."

Minister of State for Business and Enterprise Michael Fallon said: "The UK is a great place to do business, with constantly improving infrastructure and a skilled labour force. This initiative can provide a real boost for entrepreneurship and start-ups with high growth potential and help to keep London ahead in the global competition for talent, innovation and success."

Benjamin Southworth , Deputy CEO of Tech City Investment Organisation, said: "The Million Pound Startup competition perfectly demonstrates how London and the UK are open for business. Entrepreneurs based here can benefit from the world's most ambitious package of policies, businesses incentives, tax and visa support as well as the diverse and vibrant start-up ecosystem in Tech City. It is exactly the sort of initiative that will continue to drive the creativity, collaboration and community that makes Tech City Europe's digital capital and I'm sure we'll see some incredible success stories as a result."

Kam Star , founder of Digital Shoreditch, commented: "The east London digital and tech cluster around Shoreditch is an amazing place for start-ups with high growth potential due to first class support networks and like-minded entrepreneurs. We're running one of the world's largest competitions in history to attract high growth potential companies from the digital and tech space around the globe to London."
City University London is glad to be supporting such an international competition on its home patch.
"We look forward to welcoming entrants from across the world to London, and hope they will be excited by the offers of knowledge and support extended to winners by globally-networked teams from City University London and Cass Business School. Our enterprise-friendly educators, scientists, funding experts and incubator teams are passionate about helping tech ventures build talent and grow," said Dr Sue O'Hare , Director of the Enterprise Office. "This type of Tech City cluster initiative helps us fine-tune our university's offering to match the innovation and growth needs of a dynamic global community," she added. "It also provides an opportunity for student journalists from City University London to deliver online news about the competition."

Andrew Tibbitts , Programme Director, TMT, London First: "We often forget the plethora of things London has to offer growing businesses – London has the world's brightest, most innovative and creative minds, whilst also being a stable, safe and connected city that loves to embrace new ideas.  The competition is a great way to shout about these things across the globe."

Gordon Innes , CEO at London & Partners, said: "As the world capital of business and a leading centre for talent and creativity, London is the ideal location to launch the ground-breaking Million Pound Project. London & Partners' support for start-ups particularly within the Tech City environment has helped to secure a 700% growth in this area in just three years, with industry giants such as Google at Google Campus, Amazon and Yammer already calling it home. We are delighted to be supporting Digital Shoreditch on their innovative programme and are excited to see the next big thing to come out of Tech City."

Simon Walker , Partner at Taylor Wessing, said: "Taylor Wessing has provided legal advice to tech start-ups for many years and has been working at the heart of the Tech City community for some time. We are delighted to be involved with the Million Pound Startup initiative and look forward to working with the winner and runner up."

Tim Kay , KPMG's Technology Start-up lead for the team in Shoreditch, comments: "KPMG are delighted to be able to support the entrants and winners of the Million Pound Startup programme. Our own research shows there is a massive global race underway for innovation, talent and success, and in order to put the UK on the global map of 'tech innovation hotspots' it is vital that we have programmes in place to attract the best companies here."

David Gallagher , CEO of Ketchum in Europe, comments: "Ketchum works with many of the world's biggest technology brands and is committed to helping grow London's technology and digital footprint by helping new technology start-ups increase their visibility."

Jeff Lynn , co-founder and CEO at Seedrs, said: "Seedrs is a proud partner of the Million Pound Startup, and we are honoured to have the opportunity to facilitate the investment process. We're excited to be opening up access to the contest to eligible investors, who can invest from as little as £10 into a potentially great new company."

Serial entrepreneur and founder of School for Startups Doug Richard said: "This competition represents a great opportunity for global technology entrepreneurs and provides an impressive package to transform a start-up into a successful technology company based in London. It is initiatives like this that help create new jobs, and help London and the UK take the lead in tomorrow's digital economy."

Modwenna Rees-Mogg, Founder of Pitching for Management, said: "We are excited to be partnering with Million Pound Startup because that is the kind of money that can truly change a small start-up into a sustainable business. We believe that money isn't the answer to every problem and that getting top talent on board at an early stage is the best way to aid growth, but with money like this, the winning company can ensure they have a whole team of experienced professionals to help them."

John Barradell , Chief Executive and Town Clerk of the City of London Corporation, comments: "We fully support the growth of the Tech City cluster, centred on the fringes of the Square Mile itself but increasingly spreading wider across London. Through our support for a range of initiatives providing growth in our neighbouring boroughs, including those encouraging access to finance, we acknowledge the key role that early stage businesses play in creating jobs and prosperity. We warmly welcome the £1 Million Startup Competition. It is a major way of raising the profile of London as a growth centre for innovative start-up enterprises."
Finally, the competition also offers 1% of the equity stake in the winner to the company or individual who has promoted the winner. To win this prize promoters are required to pre-register on the website, fill out the form in the Million Pound Startup promoter page and enlist their details on the "Where did you hear about the competition?" When the winner is announced, if there is a specific promoter registered to the winner of the competition they will receive a 1% of the equity stake.

Sponsored Links by DQ Promote