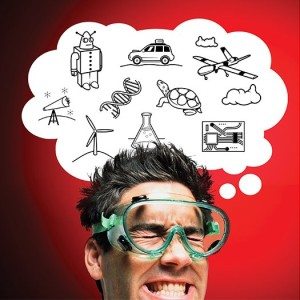 Back in April we reported on a partnership between RocketHub and Pouplar Science that encouraged readers of PopSci to submit their projects and ideas to RocketHub for consideration and crowdfunding…
Crowdfunding site RocketHub has started a project with Popular Science to crowdfund their readers best ideas.  Popular Science has been around for a long time.  By their own records over 140 years having been founded in 1872 by Edward Youmans whose mission was to share the knowledge of science with the masses.  Having covered the wonders of science for oh so many years – they have now decided to do something more and become pro-active by crowdfunding their readers best ideas through their #CrowdGrant Challenge.
With two weeks to go until the end of the campaign PopSci has some encouraging news regarding the success of the campaign…
The response has been incredible. We've received more than 200 submissions from readers like you—project ideas such as space station experiments, electric cars, algae bioreactors, a new way to clean up oil spills, reimagined guitar pickups, and even a fully functional Iron Man costume.
PopSci editors and the folks at RocketHub will vet all of the submissions and select finalists to crowdfund their ideas. Oh, and the winners will get the full support of PopSci editors and content creators while they're raising money. That is some serious built-in exposure.

The deadline for submissions is Saturday, June 15th at 11:59 PM EDT. Click here to submit your project.

Sponsored Links by DQ Promote