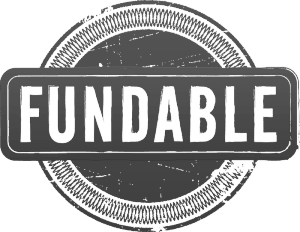 To commemorate National Small Business Week, The National Association for the Self-Employed, the nation's leading resource for the self-employed and micro-businesses, and the Small Business & Entrepreneurship Council (SBE Council), an advocacy and research organization for entrepreneurs, have partnered with Fundable, a crowdfunding platform partner focused exclusively on startup companies, to launch a contest helping startups and existing business fundraise to start or grow their company.
Participants will use the Fundable platform to create their company fundraising page. After representatives of NASE and SBE Council review the applications, ten companies will be selected to participate in the contest. The finalist companies will be responsible for further enhancing their profile on Fundable and communicating their goals to their networks to garner support and funding for their businesses. The winner will be announced after Labor Day and will receive the money they've raised, along with a funding prize provided by sponsors of the contest.  To learn more about the contest and/or to apply, please visit:  http://www.fundable.com/contest.  Follow the contest, and its participants and supporters on Twitter at #ryoufundable.
"Our goal with this crowdfunding contest is to showcase this promising method to raise capital for startups and growing small businesses," said Kristie Arslan, president and CEO of NASE. "Our crowdfunding contest will shine a light on opportunities to raise capital, but also show how difficult it is for small businesses to get the funding they need to live their entrepreneurial dream."
"Crowdfunding has opened exciting opportunities for entrepreneurs and startups to raise capital, validate their product or service and tap into an ecosystem of support," said SBE Council President & CEO Karen Kerrigan. "The contest will help promote the benefits and possibilities of crowdfunding to a nationwide audience of small business owners and help them understand and prepare for equity and debt-based crowdfunding," she added.