We recently reported on SeedInvest Groups, a product aimed at angel groups and other investor networks. Recently the STAR Angel Network leveraged SeedInvest groups to close a round for Cincinnati-based mobile app startup LISNR.
It's a somewhat ridiculous event: hop on a bus to SXSW, build a company during the trip and pitch it at the world's most visible tech conference. That is exactly what the StartupBus experience is, and it's how LISNR was built. In a little over 72 hours LISNR went from idea to seed round.
LISNR is a mobile application focused on delivering valued content (and advertising) to music fans. The team has created a context-aware app that can deliver highly relevant digital content to users at music concerts, in stores and more.
LISNR was the first tenant in Cincinnati's Cintrifuse accelerator. LISNR CEO Rodney Williams went from intern to assistant brand manager for Pampers at Proctor & Gamble in two years. He also holds two patents on social media marketing. The mobile app startup has already forged valuable partnerships with the likes of Warner Bros. and Mondelez.


In raising capital for LISNR, STAR Angel Network is the first group of it's kind to leverage SeedInvest's new groups feature. LISNR was able to raise $520,000.
STAR Angel Network is one of the first angel groups to make use of the system. In using SeedInvest to complete the recent round for LISNR, STAR was able to hold an online due diligence session where members of the network were able to log in from around the country and participate. LISNR went on to be successful and STAR now has a second deal on the platform.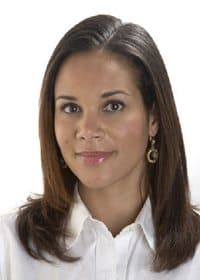 Erica Duignan Minnihan is Executive Director of the STAR Angel Network, and we asked her about equity crowdfunding in light of her recent successes on SeedInvest.
CFI: Tell me about the decision making process from the perspective of an angel network when it comes to embracing and using crowdfunding. What about this means of fundraising makes it so attractive to a group like the STAR Angel Network?
Minnihan: We are really using SeedInvest to do what we have always done in a more efficient manner, which is to crowdfund within our trusted network of accredited investors. The Seedinvest platform just streamlines the whole process and makes it easier for our investors to learn about and fund the companies that we are adding to our portfolio.
Tell me a bit about LISNR. How are they planning to make use of this raise to further their product? How was the crowdfunding experience for them?
They are investing in marketing, product development, and expanding their team. They have created a lot of traction and value on very little capital outlay so far, so we are expecting them to do great things with the money they were able to raise in this round. We've been able to help them tremendously with business development by leveraging the connections and influence of the STAR Angel network, so we feel confident that this company is going to achieve great things over the next couple of years.
Any words of wisdom for future equity crowdfunders?
Make sure you have done your due diligence and you are investing with people that you trust from the investor perspective. And for the management teams raising money, make sure you know your investors really well. Just because the deals are happening online doesn't mean that the real life relationship doesn't need to exist. Put as much effort into finding the right fit as you would do an offline deal.
Have a crowdfunding offering you'd like to share? Submit an offering for consideration using our Submit a Tip form and we may share it on our site!

Sponsored