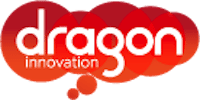 Manufacturing service firm Dragon Innovation has launched a new crowdfunding platform dedicated to funding hardware companies – exclusively.  The new platforms announcement comes after a succcessful round of funding from Flybridge Capital Partners, the Foundry Group, the Box Group, Lerer Ventures and Undercurrent Ventures.  The $2.3 million raised will help finance Dragons mission.
Dragon Innovation is expanding the scope of services  by offering crowdfunding in recognition of the changing environment for capital formation. The private beta period commences today with several innovative hardware products seeking funding.
"Dragon Innovation acts as a trail guide to help navigate the decisions and drama of producing hardware," said Bre Pettis, CEO, MakerBot. "The Dragon team helped us quickly take our manufacturing operation from hundreds to thousands."

"Entrepreneurs looking to launch hardware products face a unique set of challenges throughout the product development process," said Matt Witheiler, principal, Flybridge Capital Partners. "With years of experience in building hardware products, Scott and the Dragon team bring an understanding of the process that is a true differentiator. From planning and partnerships, to manufacturing and production, Dragon offers the first true end-to-end platform for hardware startups to successfully launch innovative new products — something I am passionate about as a seven-year veteran of the hardware space myself."
Manufacturing hardware in volume is complex, and for first-time entrepreneurs, comes with many unknowns. It takes years of experience to learn and understand the key elements required to succeed. The Dragon Innovation team offers more than 200+ years of combined experience.
"Getting hardware products successfully to market requires more than just the initial funding," said Seth Levine, managing director, Foundry Group. "To help entrepreneurs succeed, they need the tools, services and relationships to deliver a viable product. Dragon Innovation has helped a number of Foundry portfolio companies prep products to be manufactured and find the best contract manufacturers to do the work. It's a natural extension for us to support Dragon Innovation's mission to take crowdfunding to a new level that sets entrepreneurs up for continued success."
The Boston / Hong Kong based Dragon now will have the complete development cycle to provide their client companies.
"We love helping hardware entrepreneurs succeed and making high-value connections to experts and communities. We are thrilled to have helped over 100 hardware companies bring their products to life — including MakerBot, Orbotix, Pebble, Romotive and Sifteo," said Scott N. Miller, co-founder and CEO, Dragon Innovation. "Hardware is hard, and we saw a need within the current crowdfunding environment to provide a proven process to help entrepreneurs succeed along every step of the journey bringing product to market. The way new products are created is changing, and we're excited to embrace this new method of bringing ideas to life."
 

Sponsored Links by DQ Promote