Coinciding with the relaxation in general solicitation, or advertising  for certain private placements, equity crowdfunding platform SeedInvest has released a White Paper on the regulator change addressing the new playing field.  The document is titled "Living with the New Reg D and its impact on Demo Days and Pitch Events".
The document was authored by Kiran Lingam, General Counsel at SeedInvest.  Kiran was previously a Corporate and Securities attorney at the law firms of Jones Day and DLA Piper.  He has worked with many angel groups and over 30 technology startups.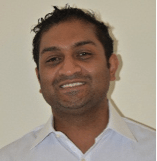 The document which is available for download on the SeedInvest site, is a great review of changes in the regulatory environment which went into effect today (September 23, 2013).  The document addresses practical tips regarding "demo days" along with the additional steps now required if a company chooses to use general solicitation.
SeedInvest was co-founded by Ryan Feit and James Han.  The two entrepreneurs want to leverage the disruptive power of the internet to make early stage investing and fundraising easier.  The equity based crowdfunding platform connects accredited investors to high quality startups.
_______________________________
[scribd id=170277170 key=key-jxofbcsvnu9ljpsfwoi mode=scroll]