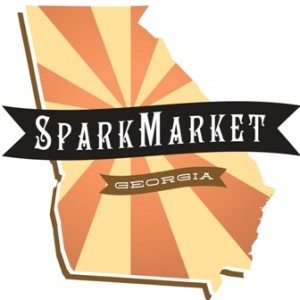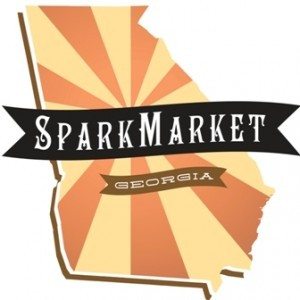 The Invest Georgia Exemption (IGE) is an intrastate crowdfunding exemption for Georgia's businesses. Today SparkMarket launches in order to take advantage of this law and facilitate capital formation within the state of Georgia.
The exemption allows participation in crowdfunding raises of up to $1 million by non-accredited investors.
Investment crowdfunding represents the next logical step in the crowdfunding revolution. A revolution that holds the promise of curing some of the capital ills small business owners have suffered through since 2008's recession. Empowered by Georgia's uniquely pro-crowdfunding stance, SparkMarket is well positioned to become the nation's first platform to successfully fund an investment crowdfunding campaign involving unaccredited investors.
The IGE was actually passed long before the JOBS Act was signed into law. SparkMarket co-founders Megan Johnson and Jeffrey Bekiares have been synthesizing the idea since 2010 when Megan realized that there was an opportunity to connect struggling businesses with local investors; "It was at the height of the recession and we were watching all these small businesses fail because they could not get capital. I started to wonder, 'what if individuals in my neighborhood could invest in these very same businesses that needed help?'"
In December of 2011 Bekiares, himself a securities lawyer, stumbled upon the IGE. It had passed quietly in an effort to allow local businesses to solicit friends and family for investment. Bekiares quickly realized it also provided a framework for legal equity crowdfunding in Georgia. SparkMarket was off to the races.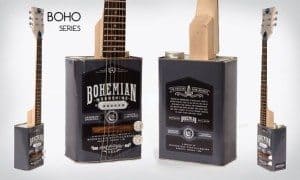 As the platform launches today, the first campaign comes via Bohemian Guitars. The Marietta-based guitar manufacturer makes funky, decorative guitars out of oil cans. They completed a successful Kickstarter campaign earlier this year, raising over $54,000 on a $32,000 goal. Now the company is turning to SparkMarket to offer equity to Georgia's investors.

Our successful Kickstarter campaign not only validated that there is significant public interest in our product and for our brand but it showed us how powerful support from the crowd can be in helping a startup reach its goals. Equity crowdfunding is a logical next step for Bohemian Guitars as we believe we can garner significant interest from a different segment of the crowd; the investors.Adam Lee, Co-founder, Bohemian Guitars
This may be a common funding strategy once Title III of the JOBS Act goes into effect. Rewards-based crowdfunding provides an excellent way to test the market, and if the market speaks favorably an additional equity raise can bring in additional capital, allowing the company to grow and investors to share in the success. In the meantime, states like Georgia that have created intrastate exemptions similar to Title III will be proving grounds for non-accredited crowdfunding.

Sponsored Links by DQ Promote